Canada boasts an array of prestigious post-secondary institutions found in towns and cities across the country. Whether located in urban centres or nearby boroughs, offering sprawling or tight-knit campuses, Canadian universities are internationally recognized and known for their innovative programs, and students can pursue degrees in health sciences, technology, business, engineering, and fine arts among many others. The following Canadian universities are not only reputable for their academics, but for providing a well-rounded student life experience too, with every imaginable extracurricular available for students looking to expand their scope. Some of Canada's (and the world's) great leaders, thinkers, and athletes have graduated from these Canadian post-secondary schools.
Onatrio
University of Toronto
Founded in 1827, the
University of Toronto
was the highest-ranked Canadian university on the
2019 World University
Rankings list. This 21st-ranked school has campuses in downtown Toronto, Mississauga, and Scarborough, and students can choose from 980 undergraduate, graduate, and PhD programs across many disciplines. Recently, the Munk School of Global Affairs and the School of Public Policy merged in order to focus on burgeoning fields such as migration policy and cybersecurity.
Queen's University
With just under 25,000 students,
Queen's University
has a smaller student body than other major Canadian universities. It promotes a well-rounded post-secondary education by hosting the most clubs per capita of any Canadian institution and a notable international exchange program. As a research-intensive school, Queen's students are graduating with degrees in global studies, mental health, and sustainable energy—for proof of this university's excellence, look no further than 2015 Nobel Prize in Physics co-winner and alumnus Arthur B. McDonald.
McMaster University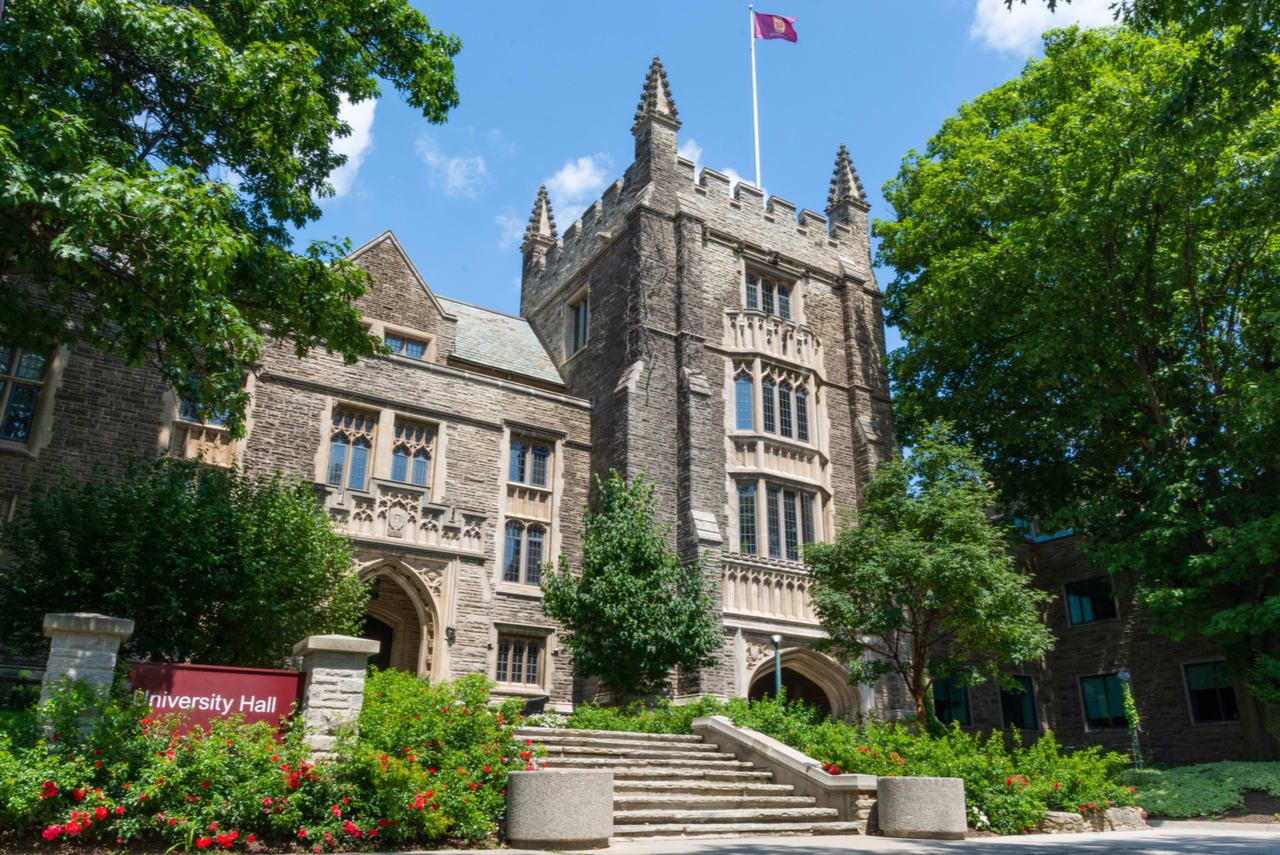 At campuses in Hamilton, Burlington, and Niagara,
McMaster University
students can choose from a wide range of disciplines, though with over 70 research centres and institutes, the school has a strong reputation for medical-doctoral programs and health sciences. Current research includes biomedical engineering, chronic diseases, and aging.
University of Waterloo
Located in Waterloo, Ontario's own mini Silicon Valley, it's no surprise that the city's university is an institution where academic creativity thrives—in fact, the
University of Waterloo
was ranked as the most innovative university in Canada by Maclean's in 2019. Founded in 1957, the school continues its tradition of highly-respected math, science, and engineering programs with excellent co-op placements and the addition of new programs focused on modern technologies, including Artificial Intelligence.
Québec
McGill University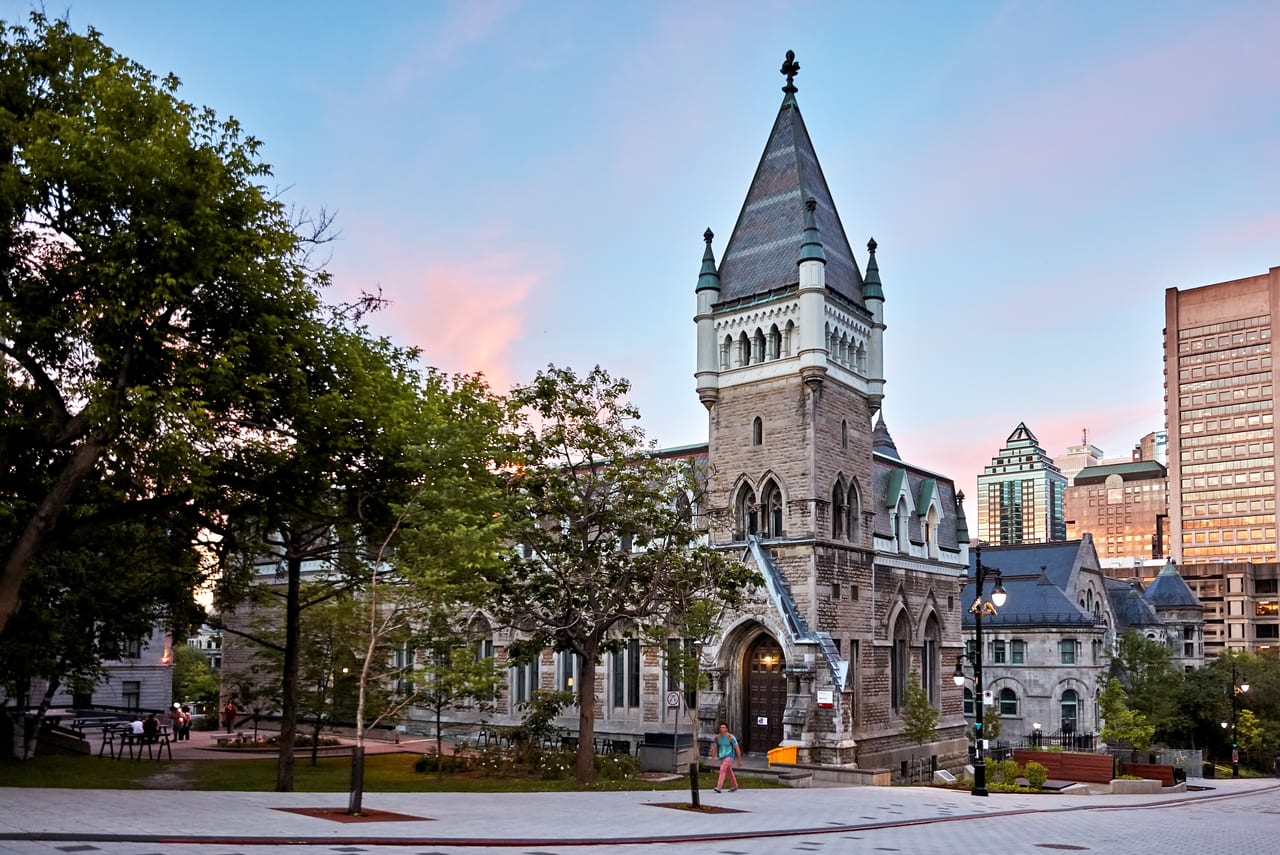 Named Canada's top medical-doctoral university for the past 15 consecutive years by Maclean's,
McGill University
has a high academic standard for all its programs—in fact, the school boasts the highest percentage of PhD students of any Canadian research university. The Montréal-based school also recognizes International Baccalaureate high school credits and attracts a large number of international students. Singer, songwriter, novelist, and poet Leonard Cohen is a McGill alumnus.
Université de Montréal
With a brand new, $350 million science complex, the
Université de Montréal
is an expanding, research-intensive institution. The university prides itself on providing an international experience and promoting innovative research in topical fields such as Artificial Intelligence. The school has campuses downtown and in the surrounding Montréal area, and counts former Prime Minister Pierre Trudeau as an alumnus.
British Columbia
University of British Columbia
As the largest university in the province, the
University of British Columbia
is one of the top-ranked Canadian universities when it comes to research and supports a diverse and international faculty. With 16 faculties to choose from, students can balance their academic achievements by joining one of the 370 clubs, or play sports for the Thunderbirds—UBC graduates have won 58 Olympic medals.
Simon Fraser University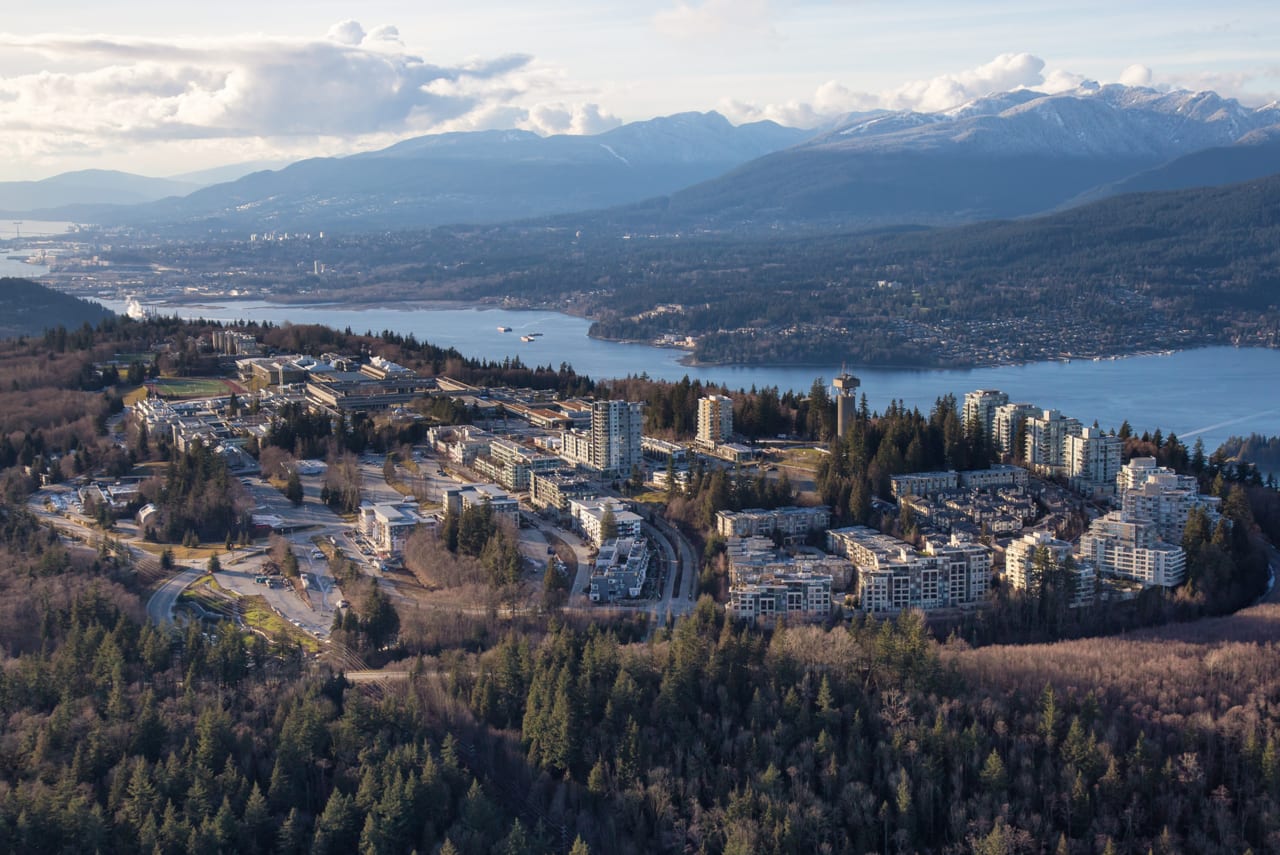 Ranked 11th in the country by Times Higher Education,
Simon Fraser University
is recognized for its large-scale co-op program and its flexible trimester system that sees a wide range of courses offered no matter the time of year. Located at the top of Burnaby Mountain, SFU has a reputation for being a bit removed from the city proper, but its UniverCity commercial and residential area provides plenty of solutions to students and guests on the mountain for the day. Architect Arthur Erikson and activist Terry Fox are just two of the institution's storied alumni.
University of Victoria
A review of the West Coast educational landscape wouldn't be complete without mention of the
University of Victoria
, a leading institution situated on the southern coast of picturesque Vancouver Island. Tied in the THE World University Rankings with top schools like York and Carleton, UVic places an emphasis on ocean and climate research and co-operative education opportunities. Students can pursue competitive studies in Indigineous law, physics and ocean sciences, and archeology while benefiting from the university's external research grants, which have more than tripled in the last decade.
Alberta
University of Alberta
Consistently ranked a top 10 Canadian university by Maclean's, the
University of Alberta
is known for excellence across all faculties, including the humanities, creative arts, and business. As a top Canadian public research institution, U of A is also home to the second-largest research library in the country with over 4.7 million titles. Canadian actors Nathan Fillion and Paul Gross studied here before going on to star in television and film.
University of Calgary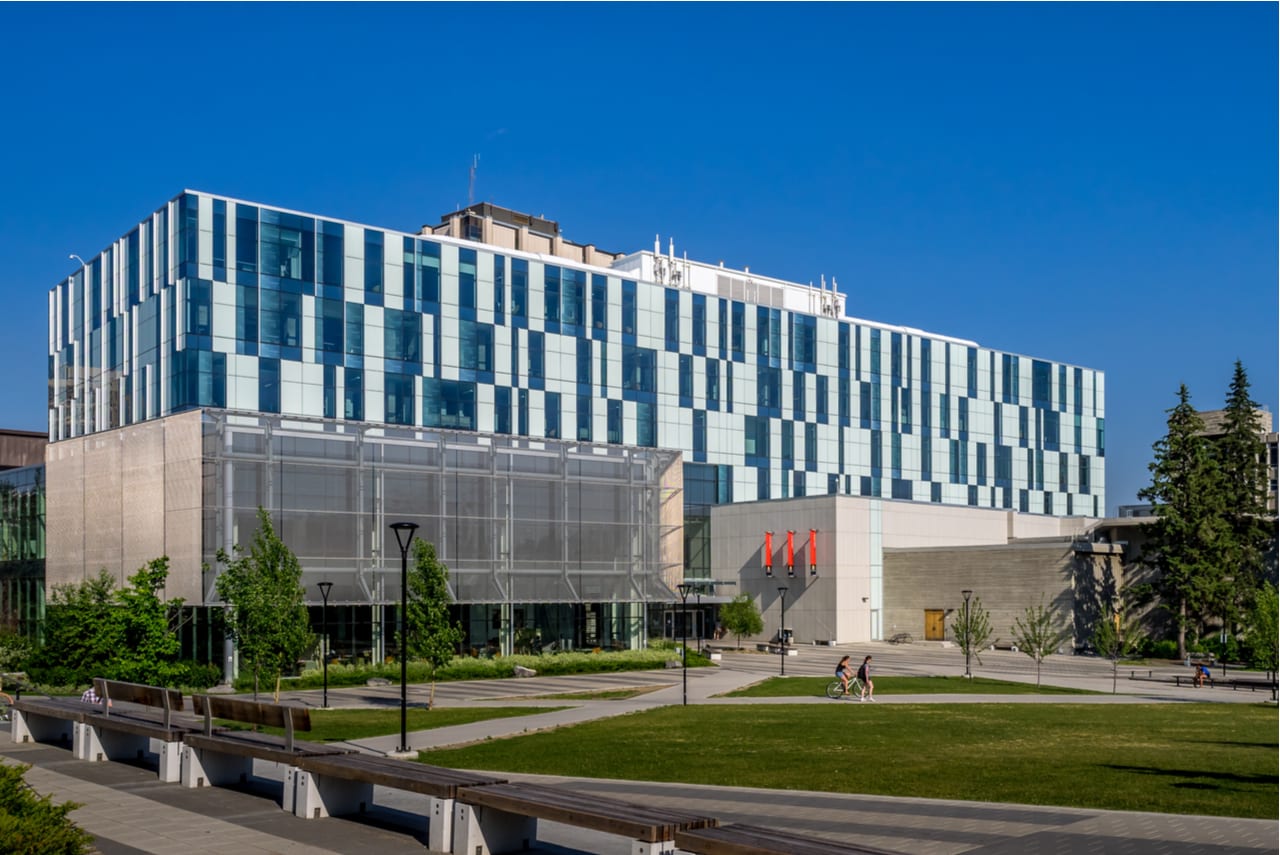 Post-graduation employment is a top priority for the
University of Calgary
. Located in Alberta's largest city, the university's graduates enter the workforce with a degree from among 250 available programs, work-integrated experience, and skills from access to over 50 research institutes and centres. Playing in the Olympic Oval—built for the 1988 Olympic games—the University of Calgary's Dinos are ranked in the top five for Academic All-Canadian student athletes.
Canadian's premier post-secondary institutions make it an appealing destination for learners from across the world. These universities in Ontario, British Columbia, Alberta, and Québec offer exciting, innovative degrees, access to top research programs and facilities, and learning environments that foster the leaders and problem-solvers of tomorrow.
Find luxury homes near Canada's top post-secondary schools in some of the country's
featured markets.
Photo Credits: Elena Elisseeva / Shutterstock, Alwin Lee / Shutterstock, Cagkan Sayin / Shutterstock, EB Adventure Photography / Shutterstock, Jeff Whyte / Shutterstock