A home is much more than a place to rest your head at night-it's a personal sanctuary and the starting point for everyday living. With the hustle and bustle of modern life, it's no wonder nature-inspired décor is appearing in luxury homes across the country. This approach to interiors mimics the hues, textures. and materials of the outdoors, and helps to recreate the feeling of peace often inspired by a walk in the woods or an afternoon by the sea. To add serenity to your home, incorporate the following six trends that make the most of bringing the outdoors indoors.
Wood Everything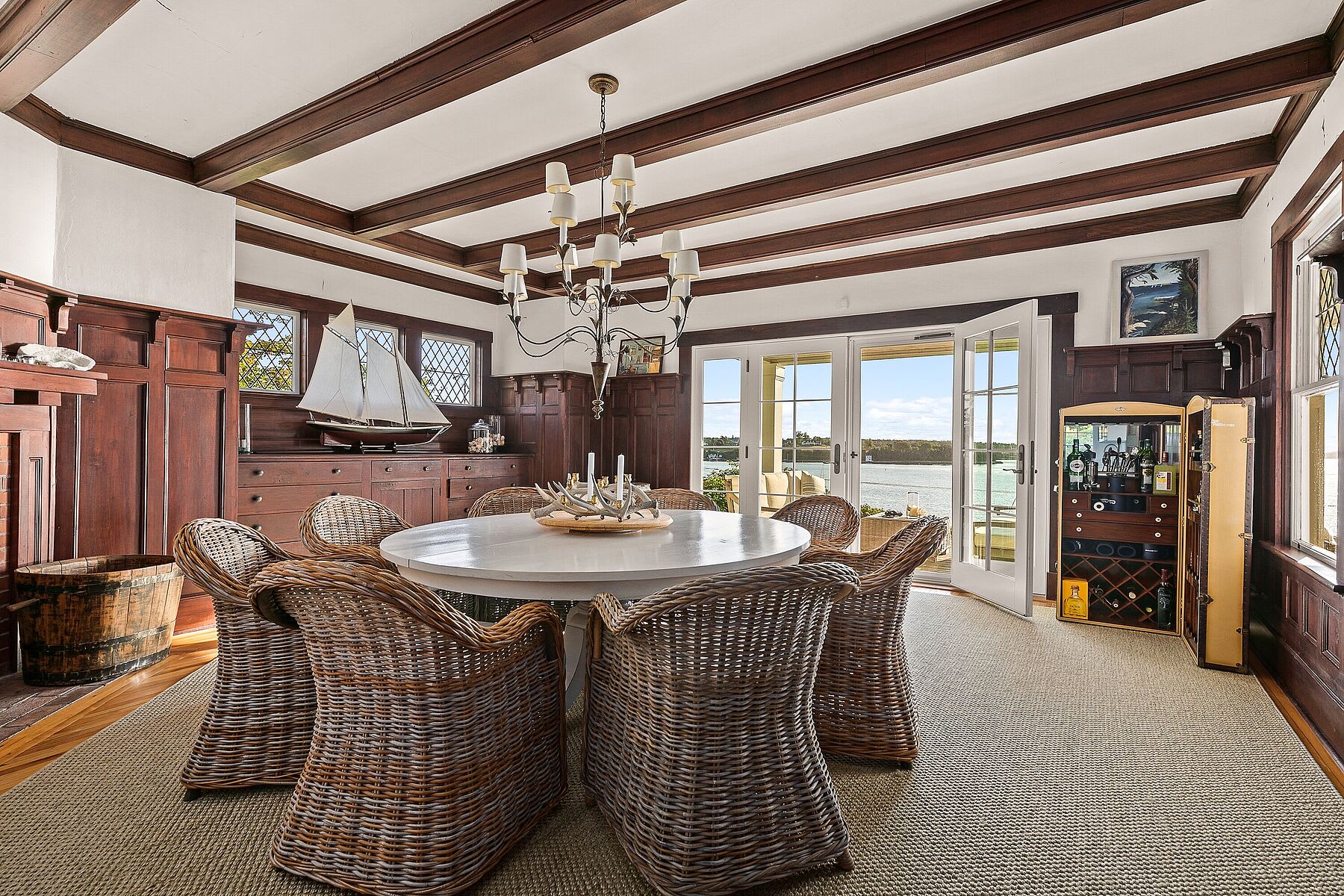 Beautiful wood finishes and furnishings add richness and warmth to a home. From hardwood flooring to exposed ceiling beams to handcrafted tables and chairs, wood provides an immediate grounding when incorporated thoughtfully indoors. Live-edge and raw pieces are right on trend, showcasing and celebrating the knots, grains. and subtle imperfections found in nature.
Organic Materials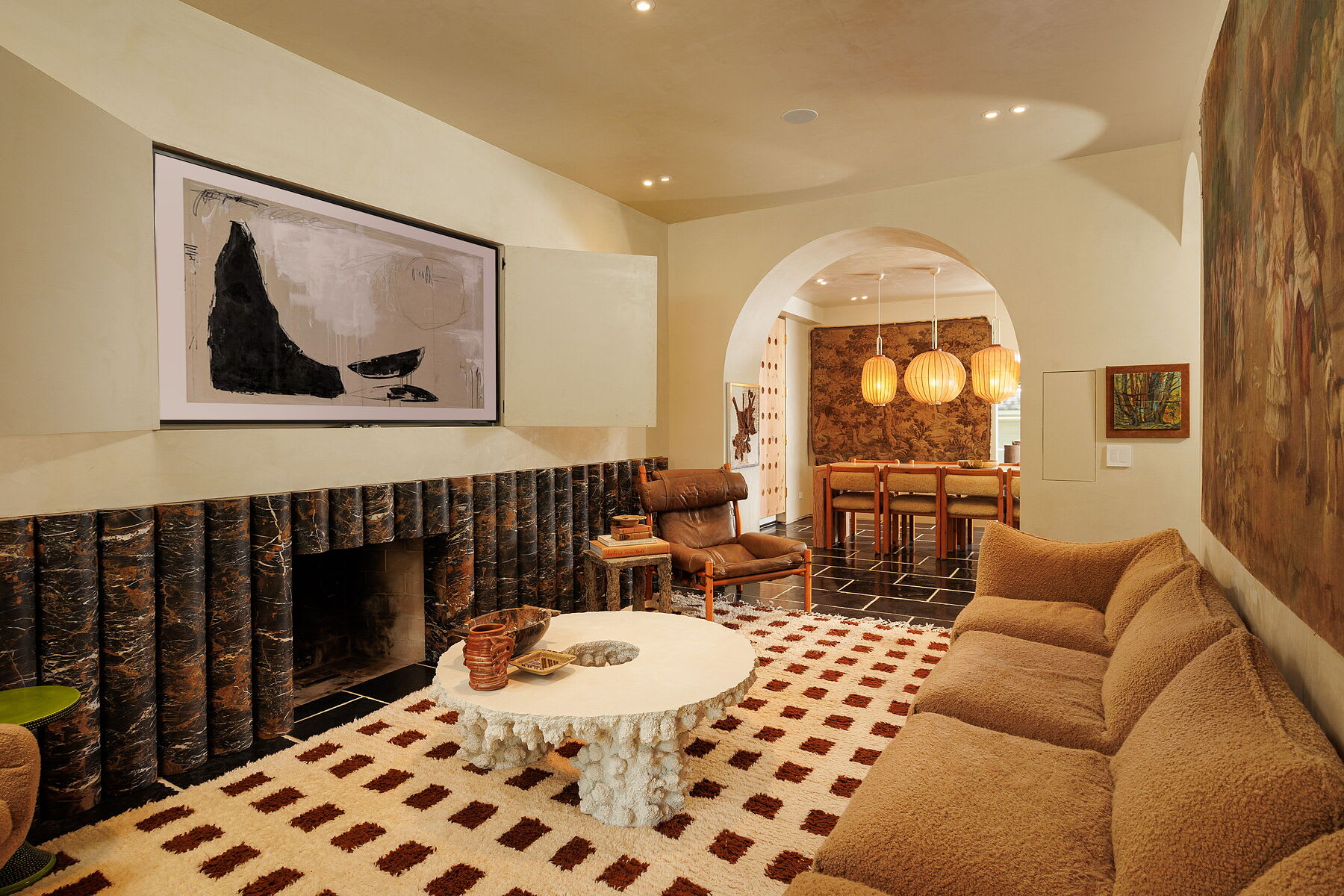 Textiles and accessories made from natural fibres such as cotton, wool, jute, rattan, and linen bring calm to a space while emphasizing sustainability. Whether integrated into furniture upholstery or used sparingly as throw pillows, blankets, curtains, occasional tables, or rugs, organic materials are a welcome addition to the nature- inspired home.
Turn Over a New Leaf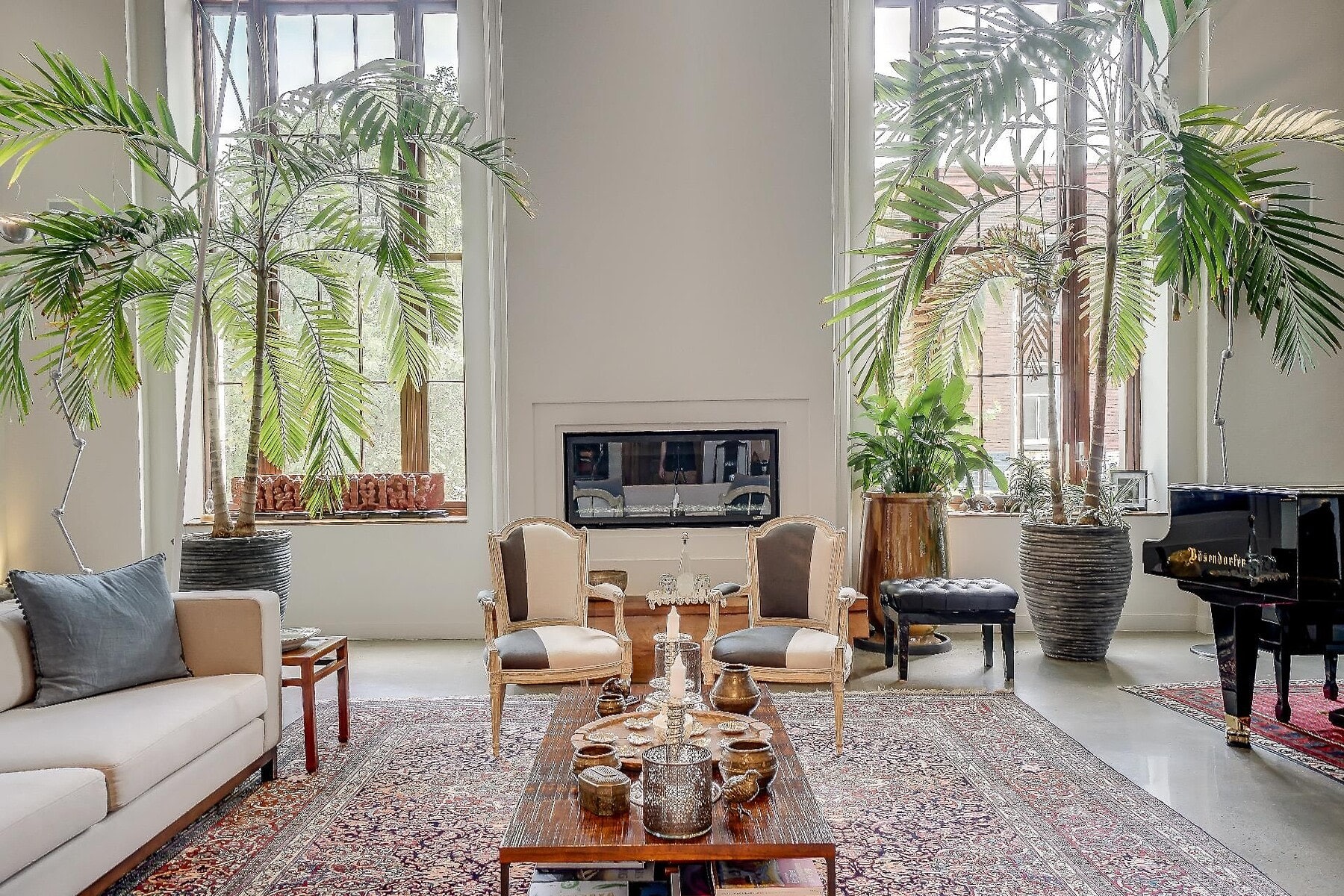 There's something simultaneously soothing and invigorating about being surrounded by plants, flowers, and trees when outdoors-and that same feeling can be achieved at home thanks to strategically placed greenery. Eye-catching cacti, succulents, ferns, and leafy plants like Monstera, pothos, and fiddle-leaf figs, make for gorgeous natural accents. Looking for a low-maintenance option? While fresh flowers always bring a room to life. dried flower and grass bouquets are a modern and stylish choice for adding elegance to a space.
The Simplicity of Stone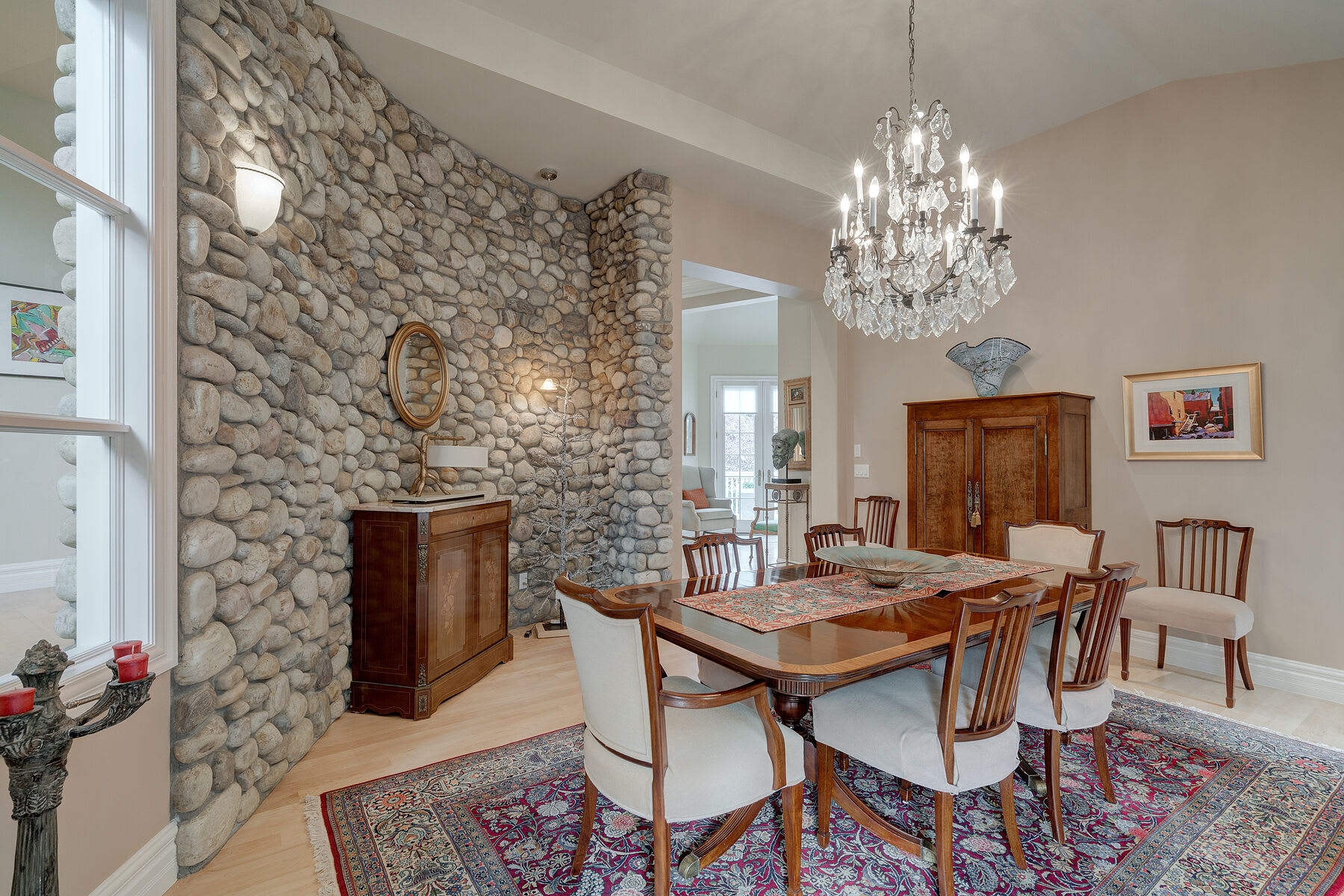 Think of stone, and the image of a serene riverbed with trickling water may spring to mind. Reliable and multifaceted, stone is the perfect interior design element to evoke enduring tranquillity. A stone accent wall, backsplash, or flooring selection can anchor a space; for less of a commitment, vases, sculptures, and lamps made of stone are sophisticated accessories.
A Landscape Palette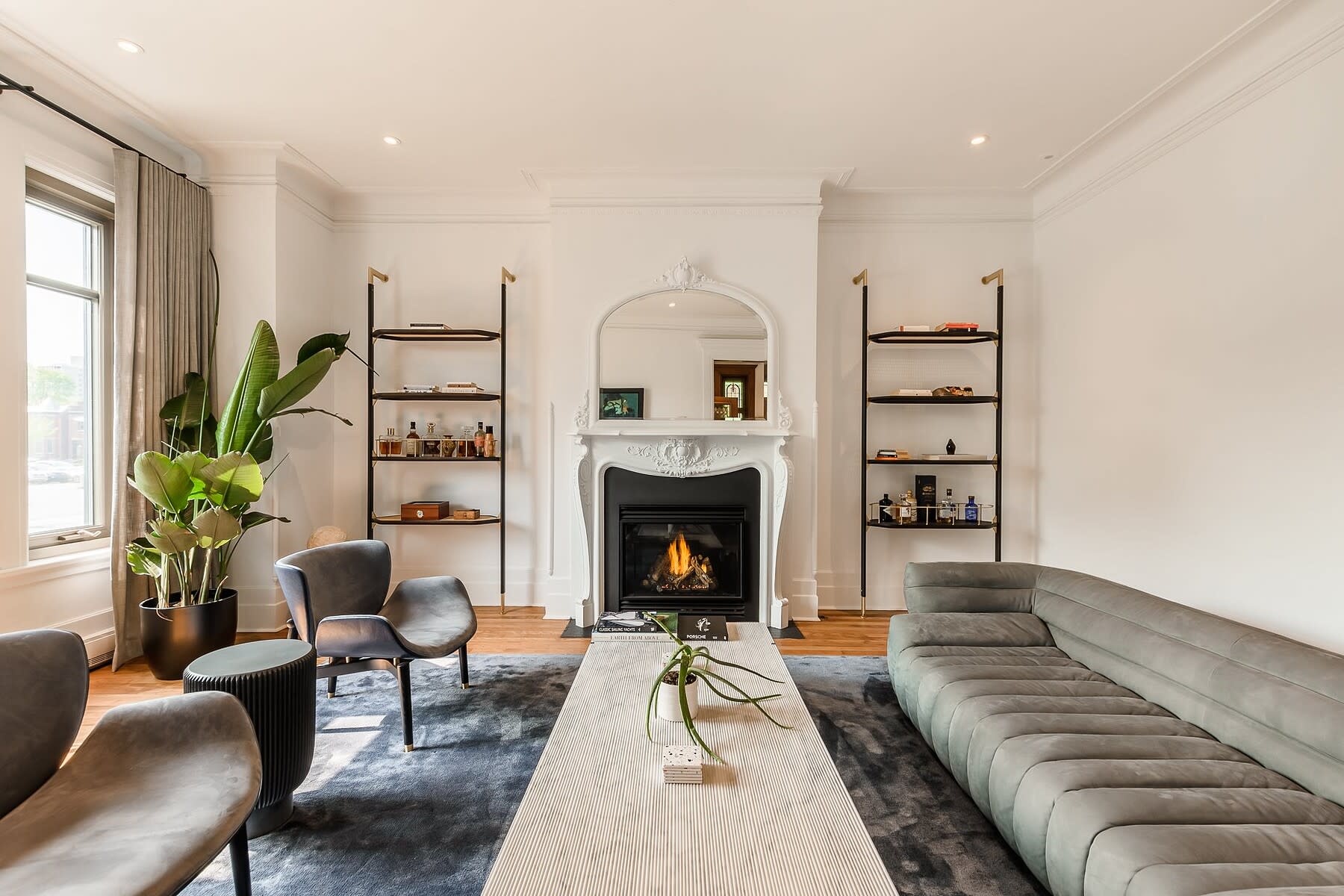 Channelling nature's soft hues at home helps turn a house into a peaceful haven, especially in rooms meant for relaxation. There are many colour palettes inspired by nature to pull from, including rich earth tones and soft watery blues. Organic shades of green that echo the outdoors, from subtle sage to forest green.
Natural Light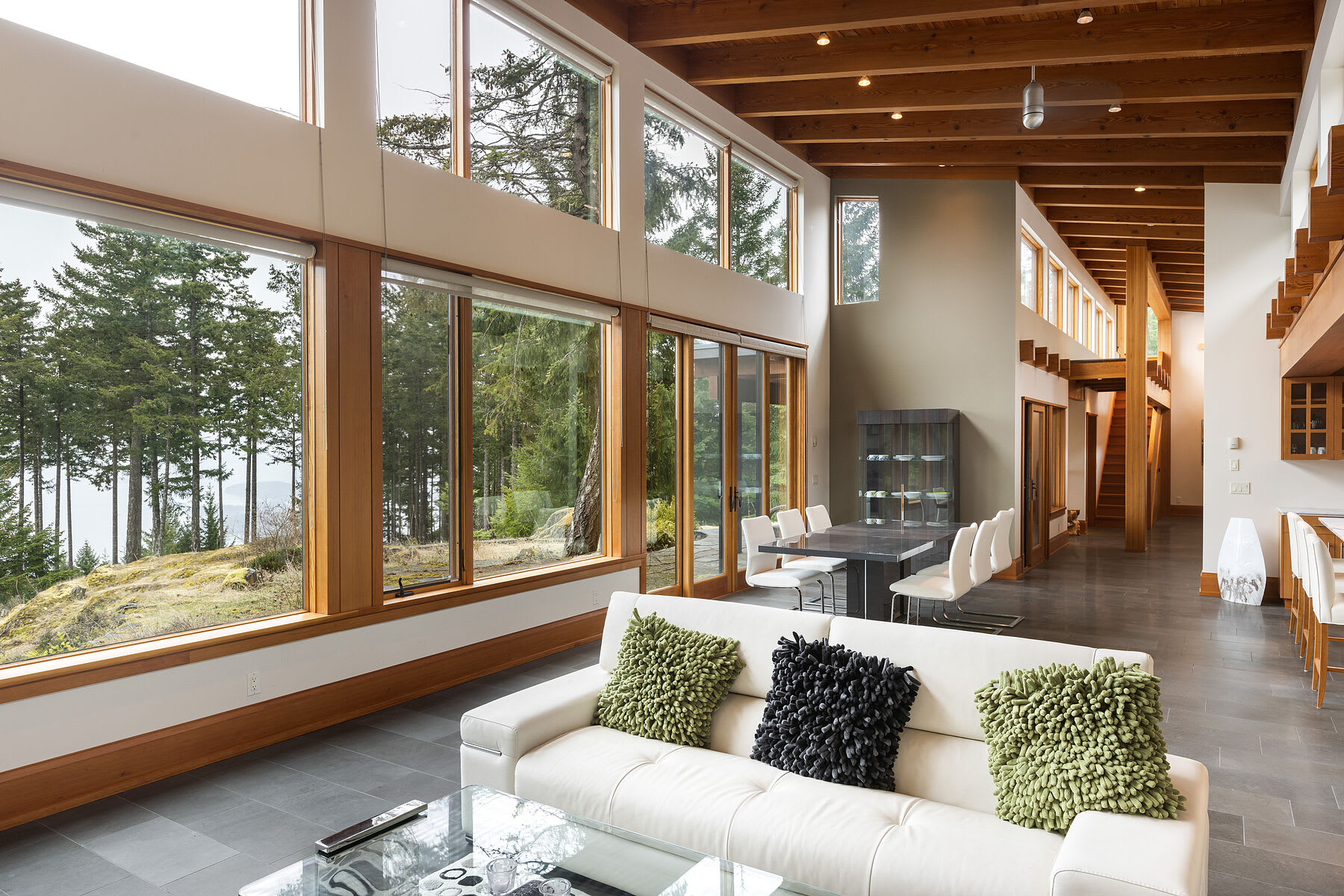 Mood is a key element to consider when designing the home as an oasis. Light, especially natural light, brings an infusion of energy to our days. To emulate this effect at home, opt for structural details like glass doors, floor-to- ceiling windows, skylights, and solariums to ensure your home spaces reflect the restorative power of the outdoors. Sheer curtains, frosted glass, and reflective surfaces also help to spread light and increase brightness.
Nature has the ability to soothe our spirits, and it's no surprise that today's interiors are working to mirror these healing properties. By bringing the best elements of nature indoors-color, light, flora, and texture among them- you can set the mood for a true retreat at home.