A
t the G7 summit last summer in Biarritz, France, 32 of fashion's biggest players came together to sign The FashionPact with its mandate of emphasizing sustainable efforts across the industry while combatting the greenhouse gases It's responsible for emitting.
Organized by François-Henri Pinault, CEO of Paris-based luxury-goods group Kering, at the request of French president Emmanuel Macron, the alliance was signed by titans Chanel, Hermès and Prada, as well as fast-fashion H&M Group and Zara, whose knack for speedy mass production is at the very core of what's being questioned in the industry. The pact is not legally binding, but its backers are making steps forward.
This past November, Prada cemented its commitment by signing a £42.9-million loan with Crédit Agricole, the world's largest co-op financial institution, with repayment terms based on meeting key targets for the sustainability of Prada's products and operations. The landmark agreement represents a major shift for an industry that used to view eco-efforts as a niche trend.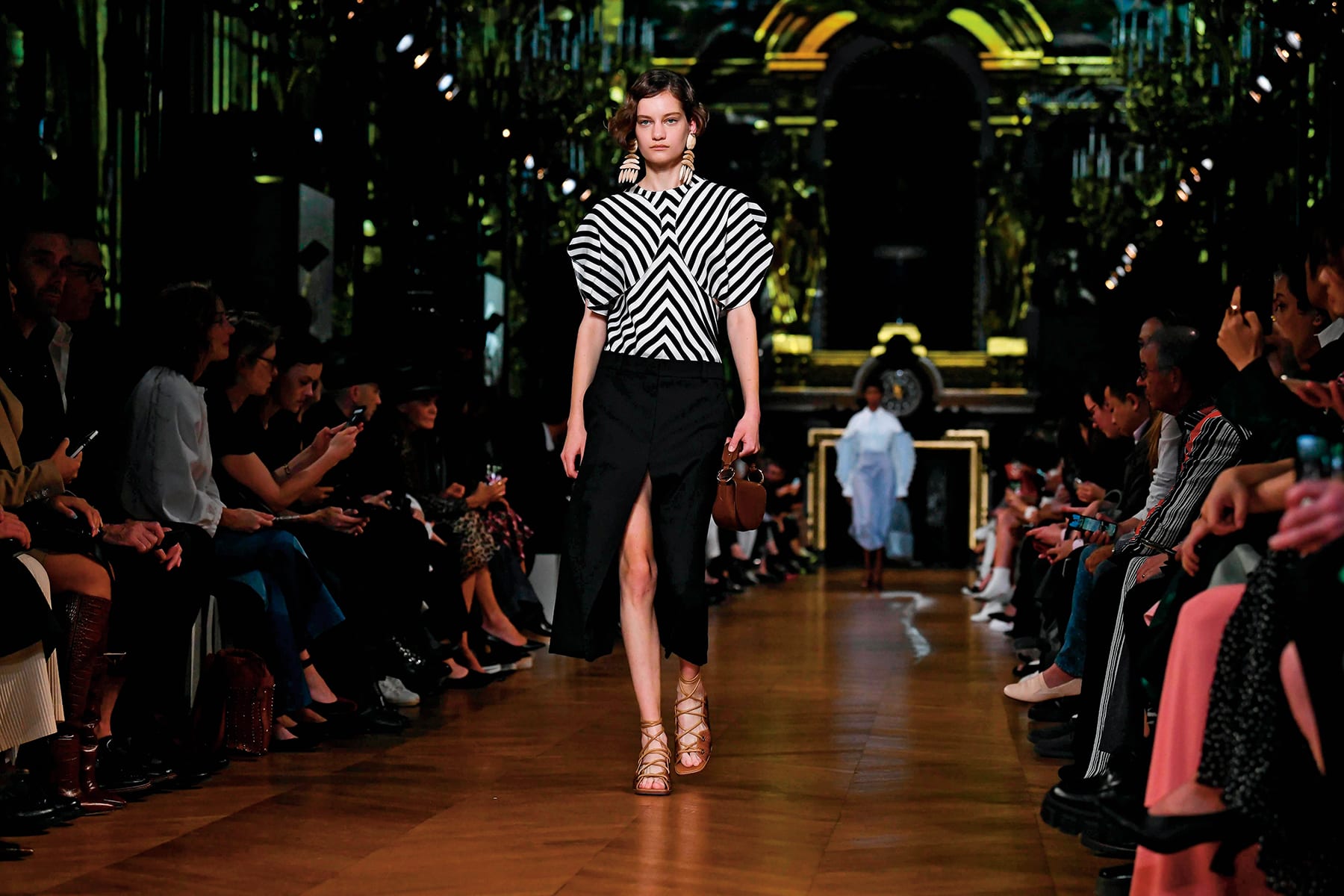 Conscious design seems to be the way of the future, and while it might be hard to wade through the waters of greenwashing, some brands have been here all along. The gold standard is Stella McCartney who, since launching her eponymous line in 2001, has used alternatives to fabrics like leather and fur to re- duce the brand's environmental footprint. Sub- sequently, she has redefined what it means to be a modern, eco-focused luxury label. But it didn't stop there. McCartney instituted the Environ- mental Profit and Loss tool in 2013 to measure her brand's impact on the environment by as- signing a monetary value to company decisions. It has led to using regenerated cashmere yarn from fabric scraps rather than virgin cashmere, which originally accounted for 28 percent of the label's overall environmental impact, and swap- ping virgin polyester for a recycled version, which uses 90 percent less water to produce.
"It can be jarring to see brands who are quick to capitalize on general shifts in conscious- ness, as ideas [such as] 'sustainable, natural and handmade" become marketing jargon rather than fundamental shifts to how they operate their businesses,' says Jenny Boucher, co-found- er of Peruvian design studio D.A.R. Proyectos (the acronym translates as Sustainable Artisan Development). The goal of the studio, which partners with local indigenous communities, is to re-infuse perceived value in local craft tradi- tions while creating gorgeously quirky objects like gemstone laundry clips and woven planters. "We try on all accounts to avoid romanticism when sharing what we do, and we are working at being transparent in our process — with who makes our products and how they are created."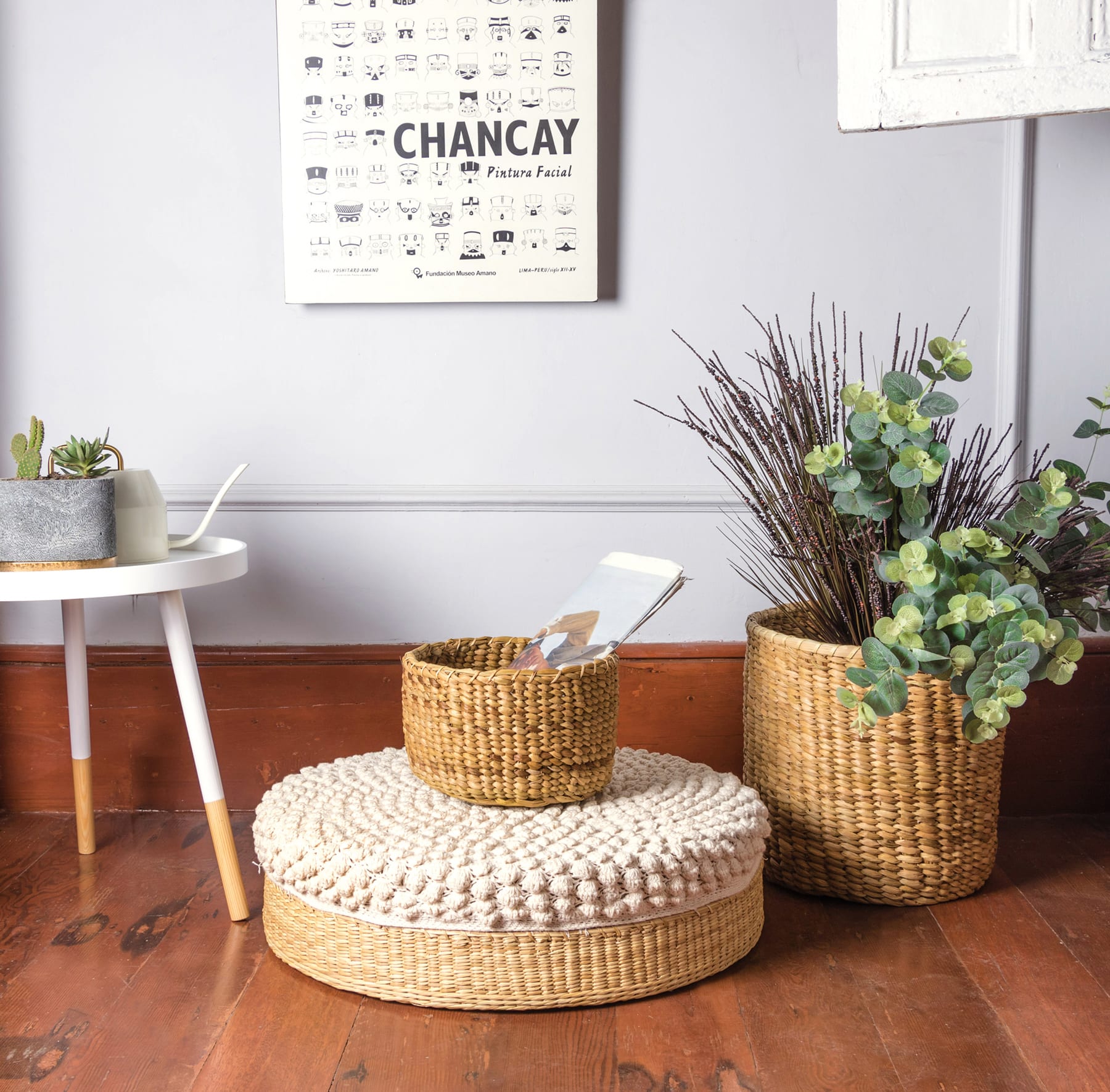 Similarly, Montreal's Dexter and Byron Peart founded their premium accessories brand, WANT Les Essentiels, in 2007 on the tenets of craftsmanship, ethical production and organic materials. But despite their efforts to uphold those values, the twin brothers became dis- heartened by what they believed to be a broken system rooted in seasonality, markdowns and throwaway trends. In 2017 they sold their stake in the company and left. "We wanted to break away from the status quo and build a place that conscious consumers and impact-minded makers from around the globe could collectively call 'home,' " Dexter explains. Last fall, the brothers launched the Goodee online marketplace, which promotes sustainability initiatives by offering curated brands with built-in environmental or socially conscious goals. "We see conscious design as coming from global-minded creators who approach their craft with a 'less but better' mantra and, as a result, place the highest value and attention towards quality, durability, circularity and handwork," says Byron. Many of the brands on offer have a built-in philanthropic purpose as well, like Berlin-based Little Sun, whose wearable solar lamps are distributed to off-grid families in sub-Saharan Africa, bring- ing clean, renewable energy to the region.
Montreal-based Frank And Oak, originally founded as a men's essentials brand in 2012, has transformed itself into a thoughtful business model, geared to men and women, and focused on recycled materials and sustainable practices. Fifty percent of its fashion-forward products in 2019 were designed with minimal-impact processes in mind, from machine-washable merino knits that eliminate the need for dry cleaning to its trademarked Circular denim, which minimizes waste by completely recycling the fabric to produce new, post-consumer-waste denim clothing. "As we think about the impact of the fashion industry, it's not just about a single product but about the transformation of both the supply chain and how consumers will ultimately experience the product," says co-founder and CEO Ethan Song. In 2019, Frank And Oak received B-Corporation certification in recognition of its high sustainability standards across the board, a commitment the company enhanced with its goals for 2020, which include further innovation.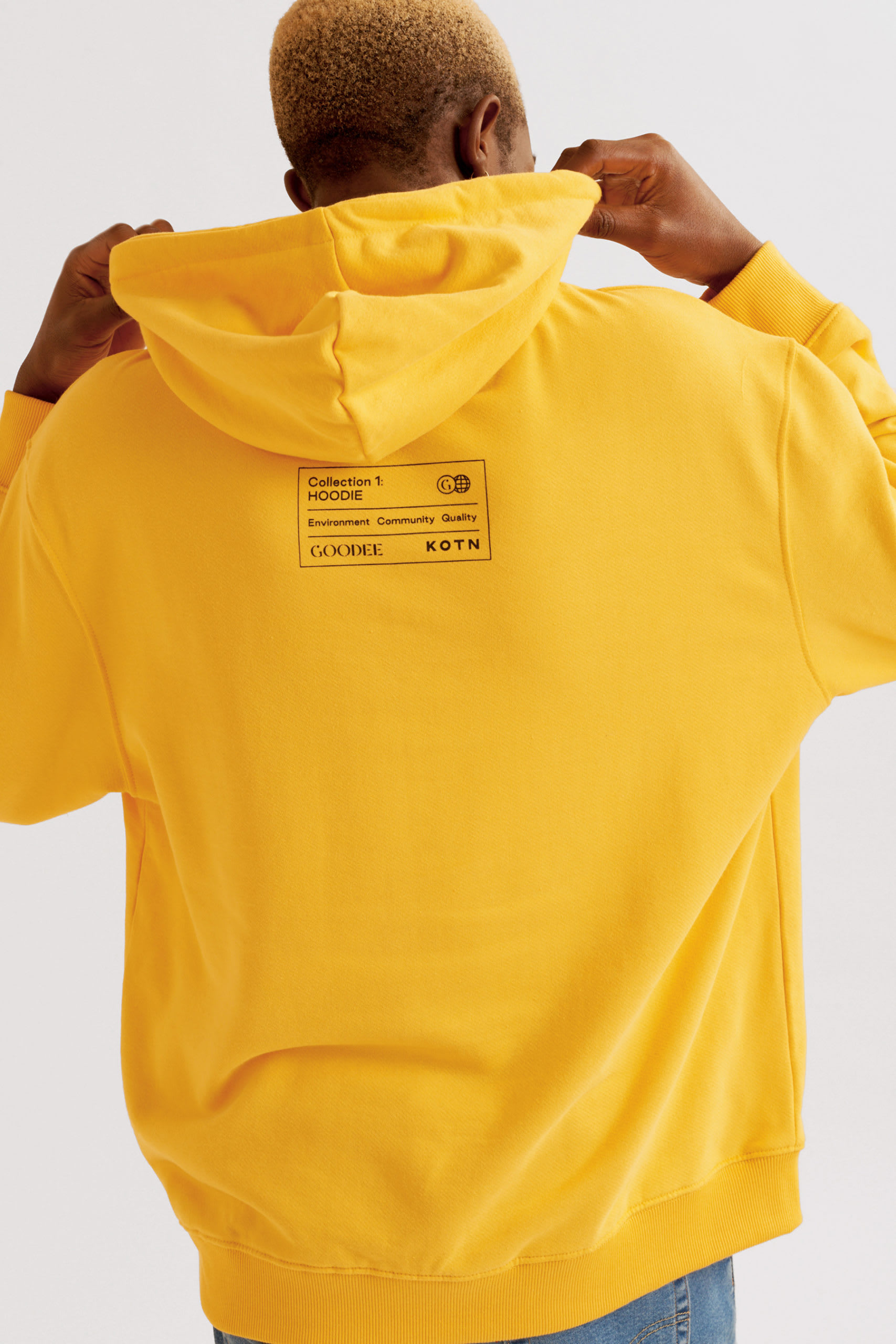 "When people think about changing their consumption behaviours, it's not just about the end product, but rather, it's about a new industrial revolution in how things are made," notes Song. "Companies that are transparent, not just at the product level but rather about all their [activities], will have the largest impact."
Indeed, if the previous decade was when the fashion industry grew a conscience, the new decade will be all about how that moral compass is steered.