O
pen-concept homes are a design style that goes as far back as the 1950's and 60's. Functionally, the open-concept style is a way to efficiently design a home using less square footage. Stylistically, it creates a sense of airiness and closeness, as it brings people together, regardless of what household activity they're doing. This is in contrast to closed floor plans, which are built under the idea that every room has a specific function and tone from the others.
There are several benefits to having an open-concept home. The first is that it can make the tiniest of spaces feel larger and brighter. Removing walls means your eyes can see further and can bring in more light. The open-concept style also makes entertaining and multitasking easier. For instance, it gives you the ability to chat with guests in the living area while also preparing meals, or watch your children while attending to household tasks. We provide some interior design tips to help ensure you take full advantage of the beauty that an open-concept home gives.
Define Space with Furnishings
While we love merging our spaces to create a more communal and airy feeling, we also want to have subtle indicators that show that one particular space is different from another. You can carve out the different functional areas of a large open-concept space using lighting and furniture. Using a sofa and a console table is a great way of creating a barrier between the living space and your kitchen. Large rugs are also great for enhancing the different areas of an open-concept home. A third option is to use different types of lighting for different areas of a room. Specific areas could be anchored with low-hanging pendant lights, a ceiling fan could hover in an office or reading area, and potlights could be used in a living room. Opting for a wide variety of lighting styles helps differentiate the areas within an open-concept space.
Keeping Negative Space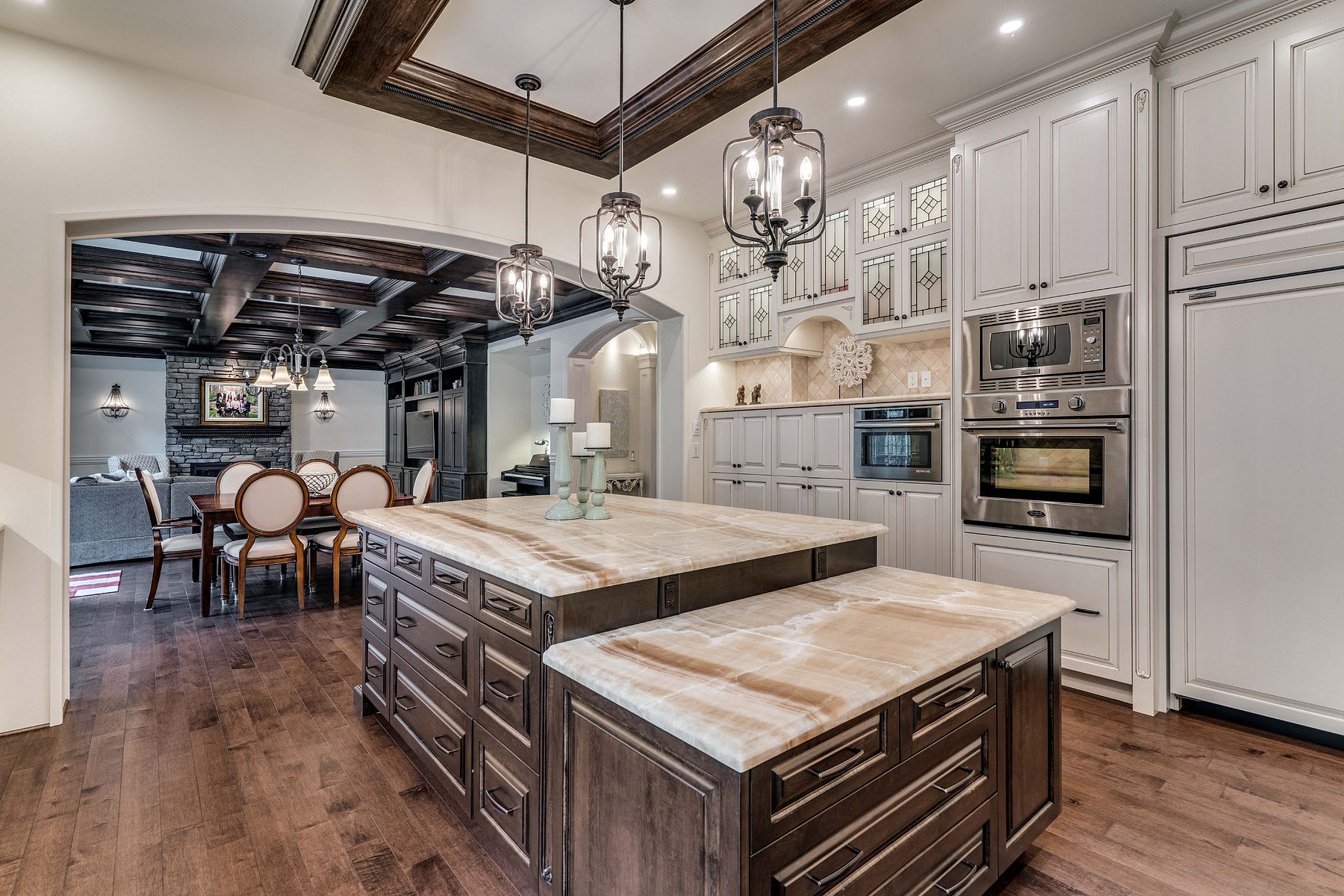 Negative space is the empty areas around your furnishings. These spaces indicate when functional areas end and start and are crucial to a successful open-concept home. It's iportant to not clutter lines of sight with bookcases or large pieces of furniture. For example, a lamp arching over a sofa shouldn't be bloging the view of the kitchen. Breaking this line of sight prevents free flowing conversation and shortens the distance the eyes can see. This is why most open-concept spaces opt for minimalism as an interior design method.

Stick to One Aesthetic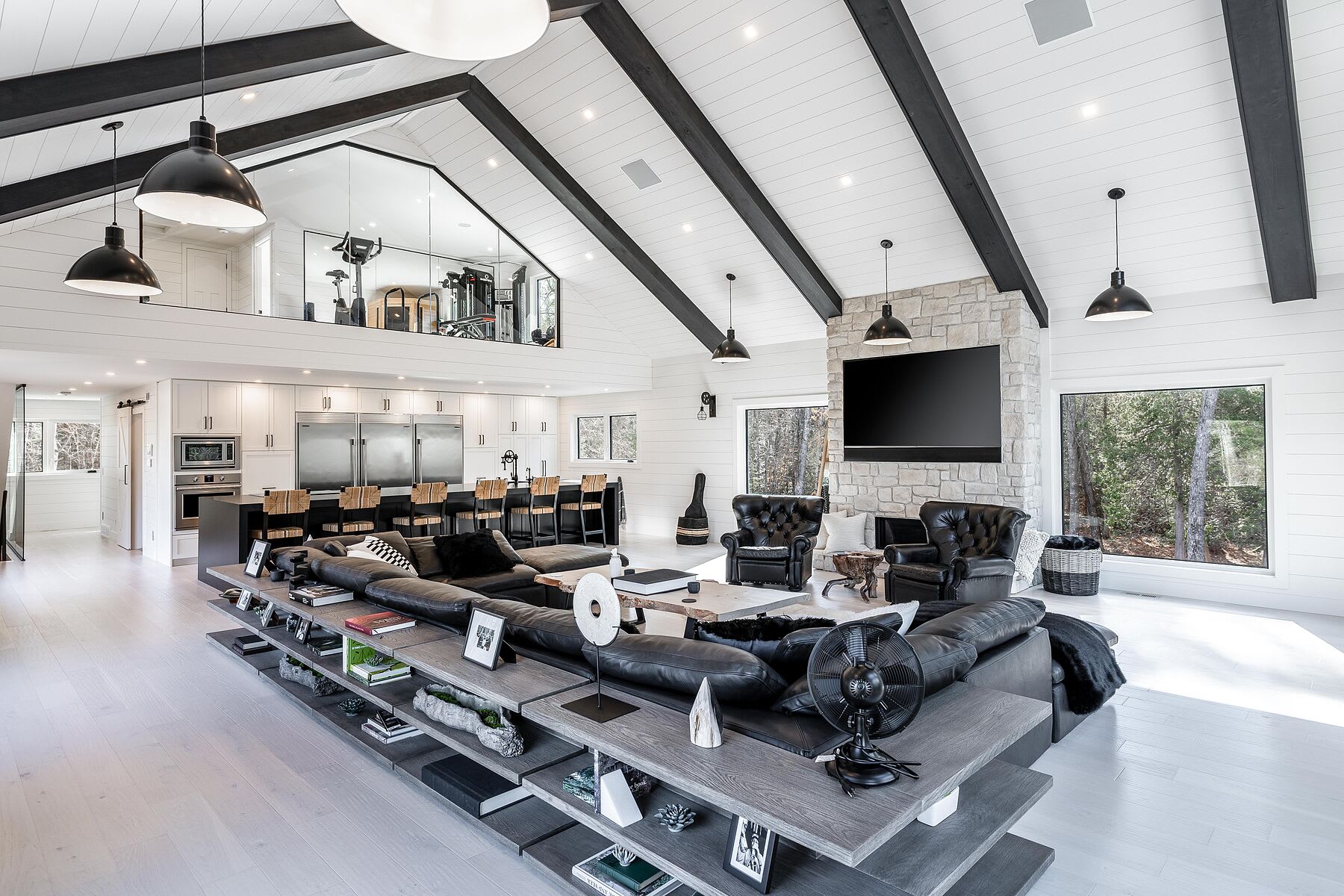 While trying to differentiate your space, it's important to also maintain design continuity. To create an aesthetic flow the interior design style must be consistent throughout the different areas. You may opt for a rug to help define your space, but flooring should be consistent. It's also important to consider the textures you use to decorate and build with. Materials such as wood, leather, and stone have a subtle but very important impact in the balance between spaces.

Colour Coordinate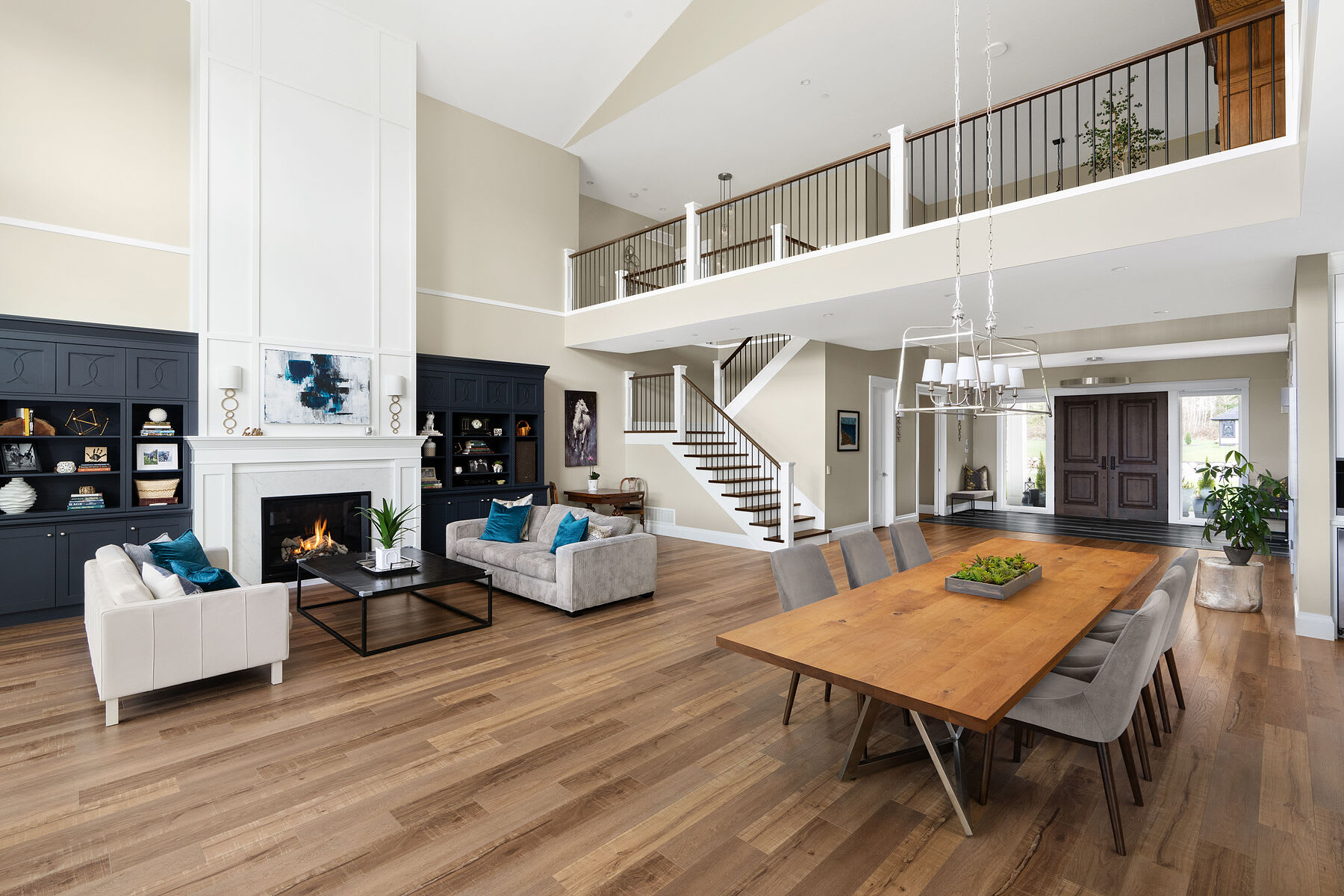 Using colour is one of the easiest ways to maintain an aesthetic consistency while differentiating space. You may choose one style or colour palette for the entire open-concept space or opt for different colour palettes. The key to using different colour pallettes for each space is to ensure that the different colour palettes your choose compliment each other. While it is important to differentiate your space, it's also important to be able to tie them all together. Remember: each space is only a small part of a big picture. The design elements you choose must work well together. In large spaces, its recommended to stick with shades that are easy on the eyes, since they'll cover more areas in your line of sight. The best strategy is to have neutrals as your primary colour with one or two bolder hues to add pops of colour. The same goes for prints and patterns – only use them to add a secondary visual to your primary colour.

Open-concept homes are aesthetically and functionally appealing for many individuals. While posing many benefits, it can sometimes be a challenge to differentiate areas of an open-concept home while maintaining stylistic consistency. Making the right interior design choices are vital to achieving this. With these four simple tips, you can effectively design an open-concept home.