M
any people love the thrum of life in the city. That is, of course, until it comes time to rest and the sounds and stresses of the urban village threaten to interrupt. No matter where you live, transforming your bedroom into an oasis at the heart of the city can be as simple as implementing a few savvy design choices. Follow the path to respite with these tips.
Turn Down Sound With Floor Textiles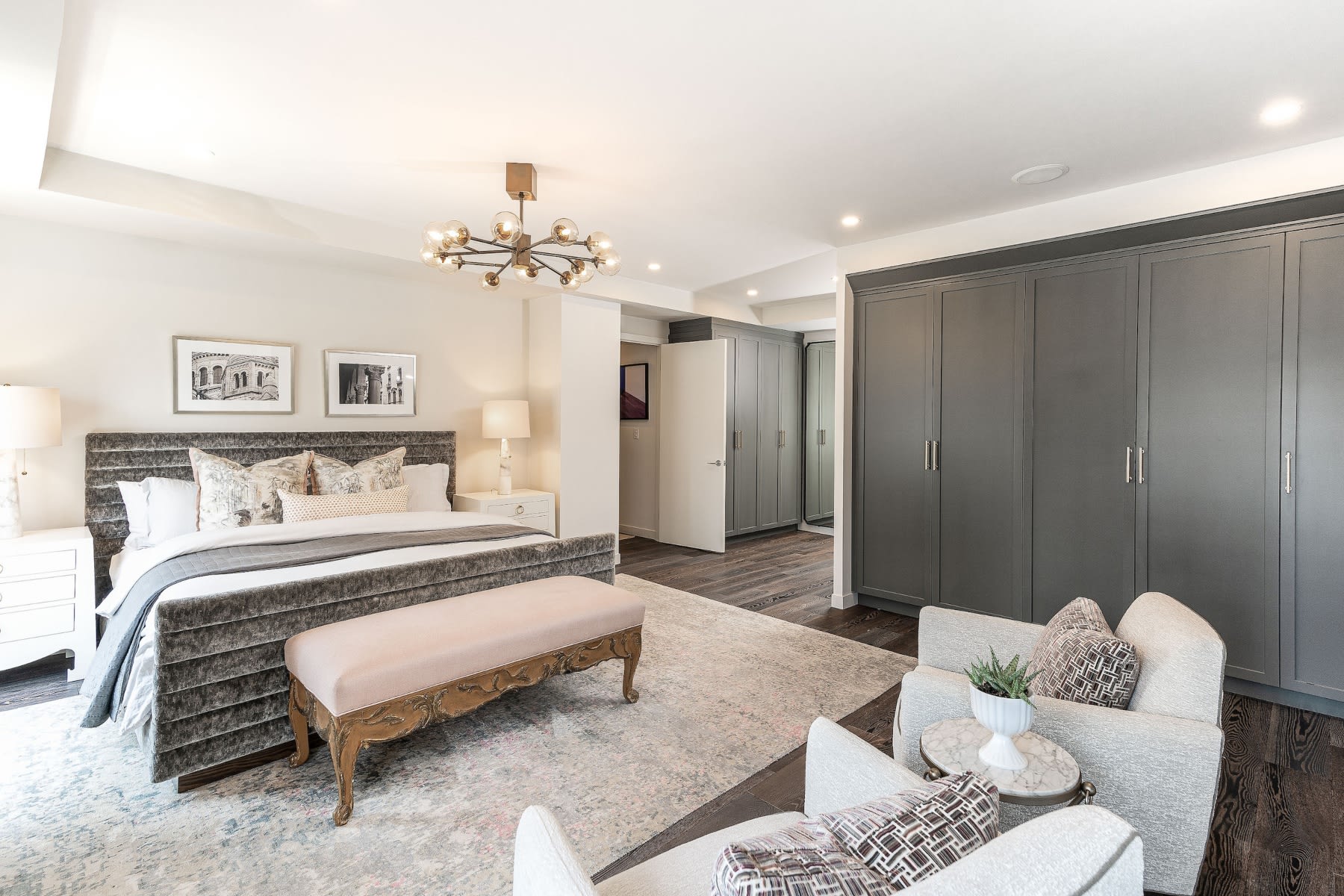 18 Beverley Street, Suite 717, Toronto, ON
Imagine a blanket of freshly fallen snow covering the ground, how it brings a stillness to any scene. Now picture that same silence thanks to a beautiful plush rug, a soft layer of snow for your bedroom.
Hardwood floors and exposed ceilings are chic design elements, but they can amplify noise in sparsely furnished spaces. Adding soft textiles underfoot will minimize the echoing of sounds off of bare floors, while giving your bedroom additional decorative clout. If you've found a rug you love that isn't thick enough to cancel out noise, source rug padding to bolster your sound-proofing.
Declutter to Promote Calm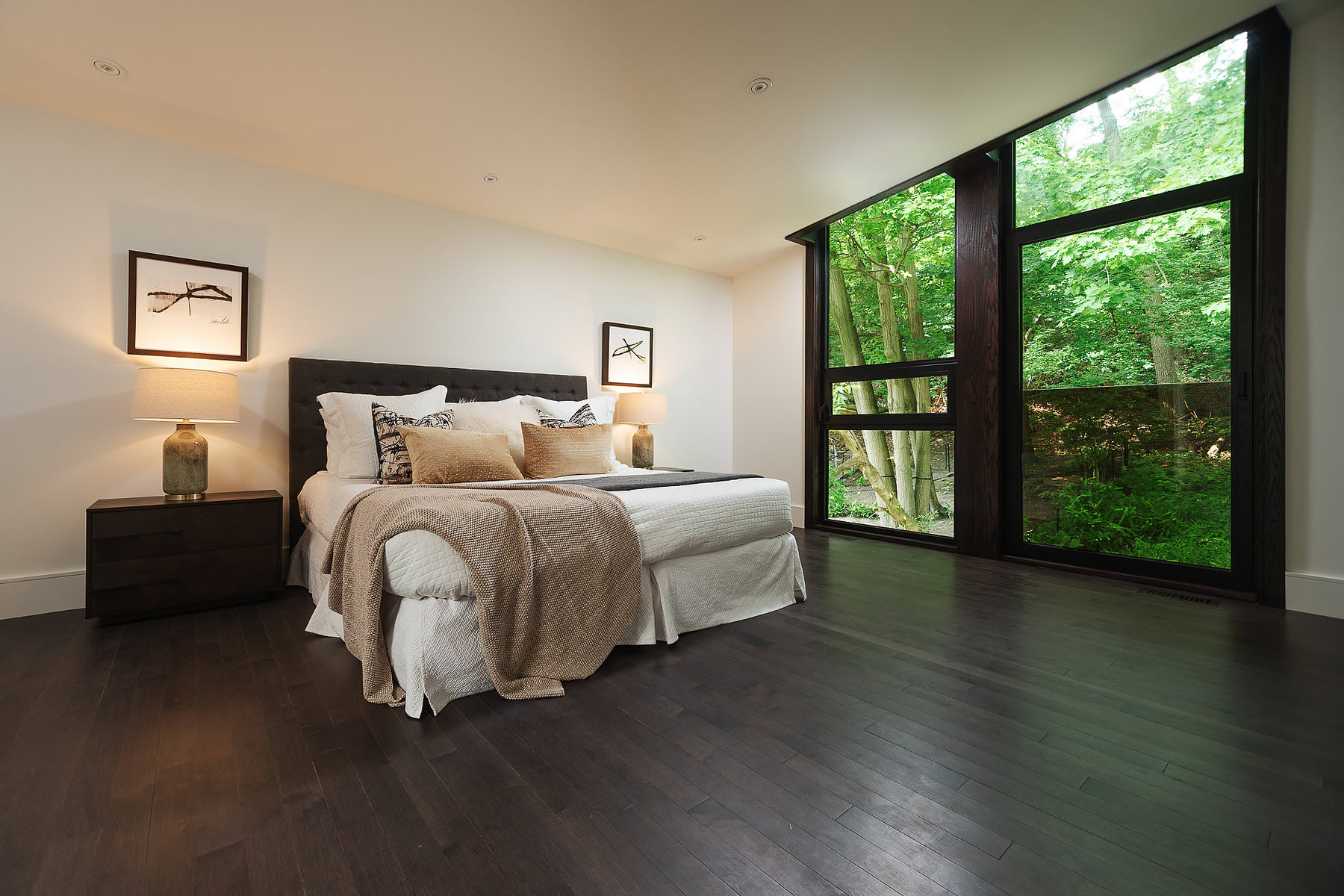 100 South Kingsway, Toronto, ON
Some homeowners thrive in a minimalist space, while others revel in luxe maximalism. While both approaches can result in elegant, personalized rooms, less can be more when it comes to a truly relaxing bedroom. An uncluttered space calms the mind and allows for deep relaxation.
The good news is that even a room filled with personal décor can be tidy. Use architectural furnishings—glass side tables, acrylic furniture—to create the illusion of more clear space, and neatly arrange practical items, such as pillows and books. Strategic storage solutions can ensure that wherever your eye rests, it won't be reminded of the frenzied pace of the city.
Invest in Five-Star Sheets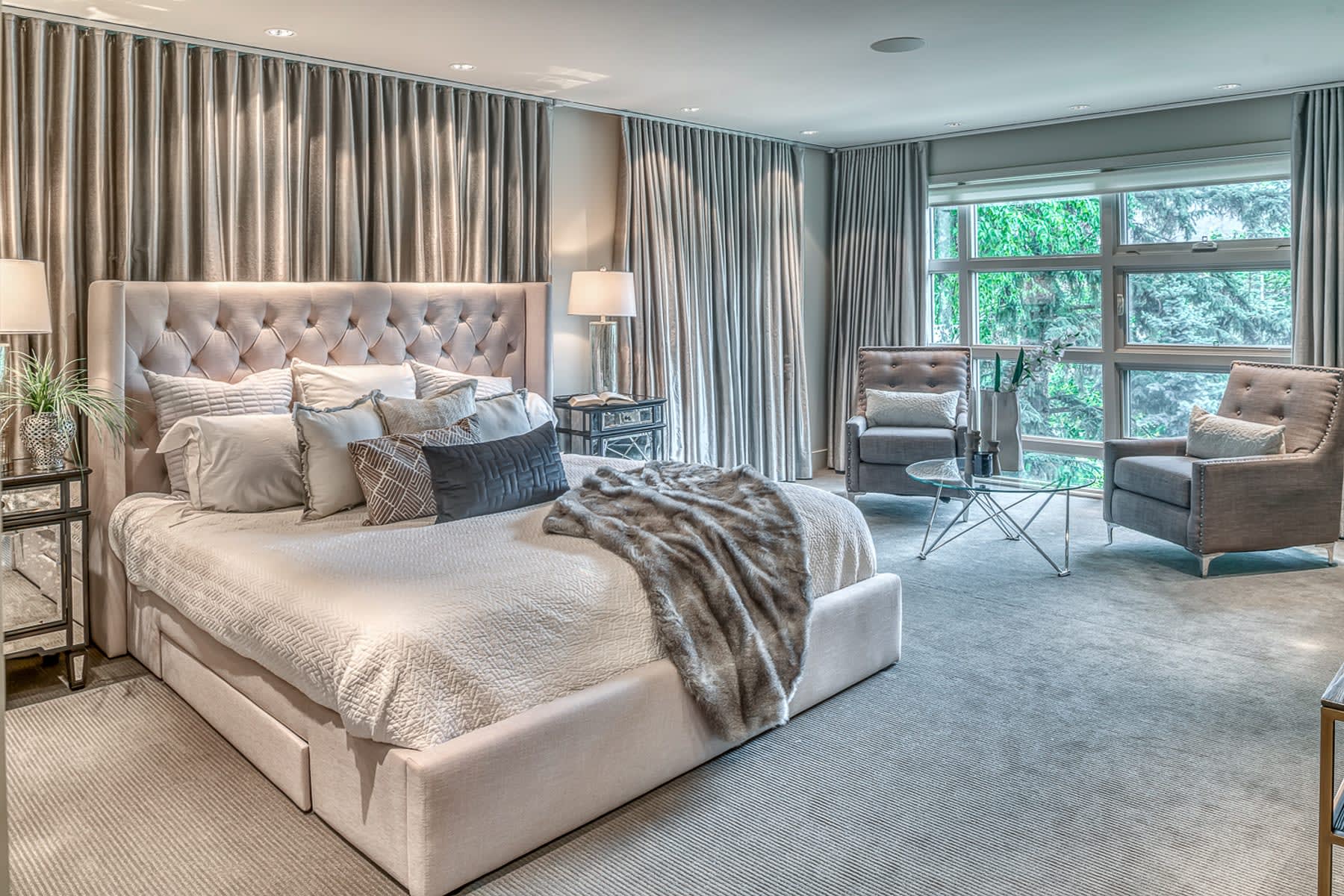 1111 Riverdale Av Sw, Calgary, AB
Sleek, inviting bedding is an easy way to create a spa feeling in a central home. Don't be afraid to keep it classic: there is something undeniably refreshing about crisp, white linens that invite you to curl up and unwind. For the high-end hotel experience, decadence comes down to thread count.
Find Tranquility in Colour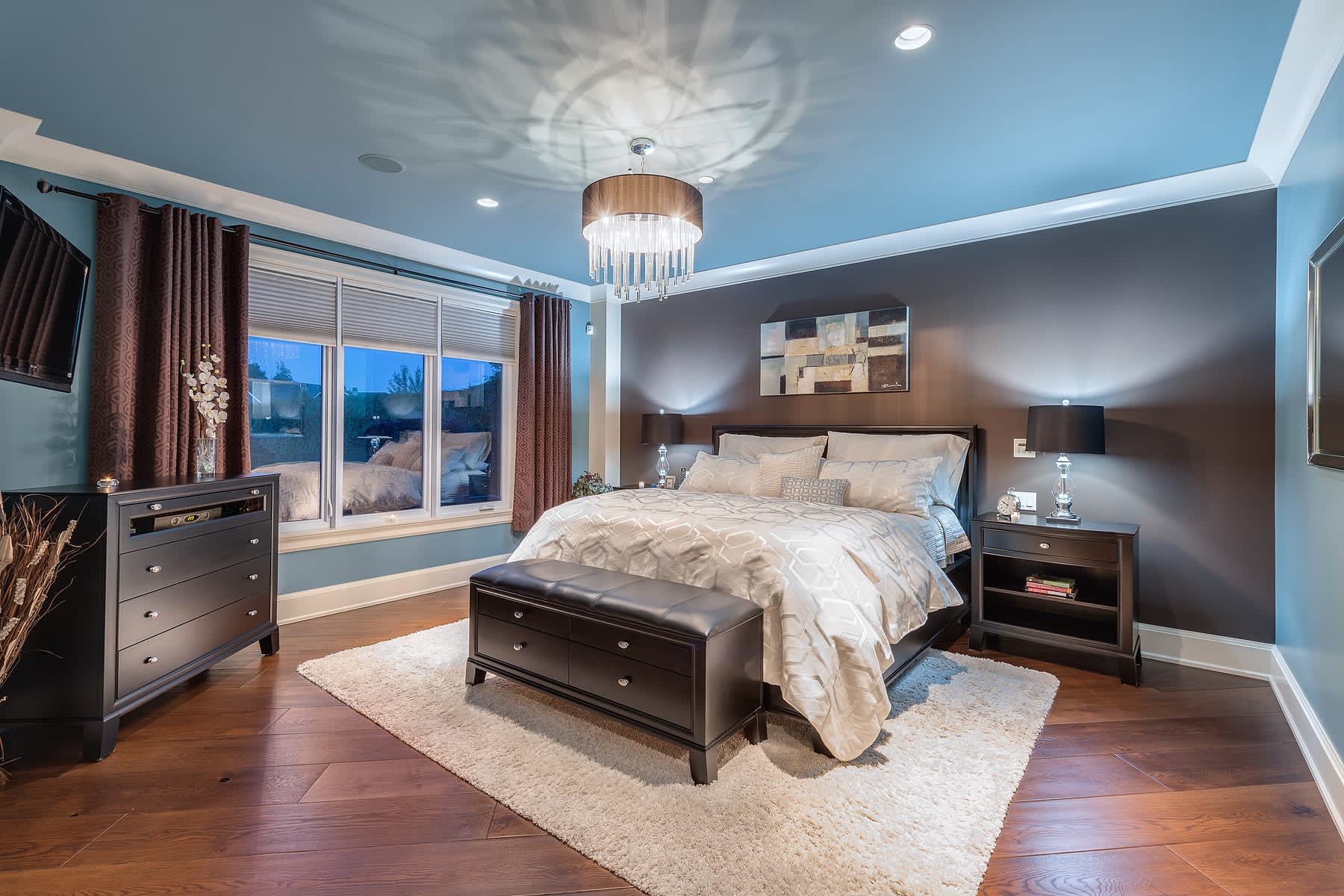 There is no denying the power of colour to change the energy of a space. Blue is well known for embodying serenity, while refreshing creams and whites are conducive to a peaceful environment. While they may not make a bold statement on their own, neutrals also allow artwork, plants, and other pops of colour in your space to take centre stage. Depending on your tastes, it is recommended to limit energizing colours such as red and orange from a serene sleep space; the more dynamic shades work well as accents against a lighter colour scheme.
Embrace Mood Lighting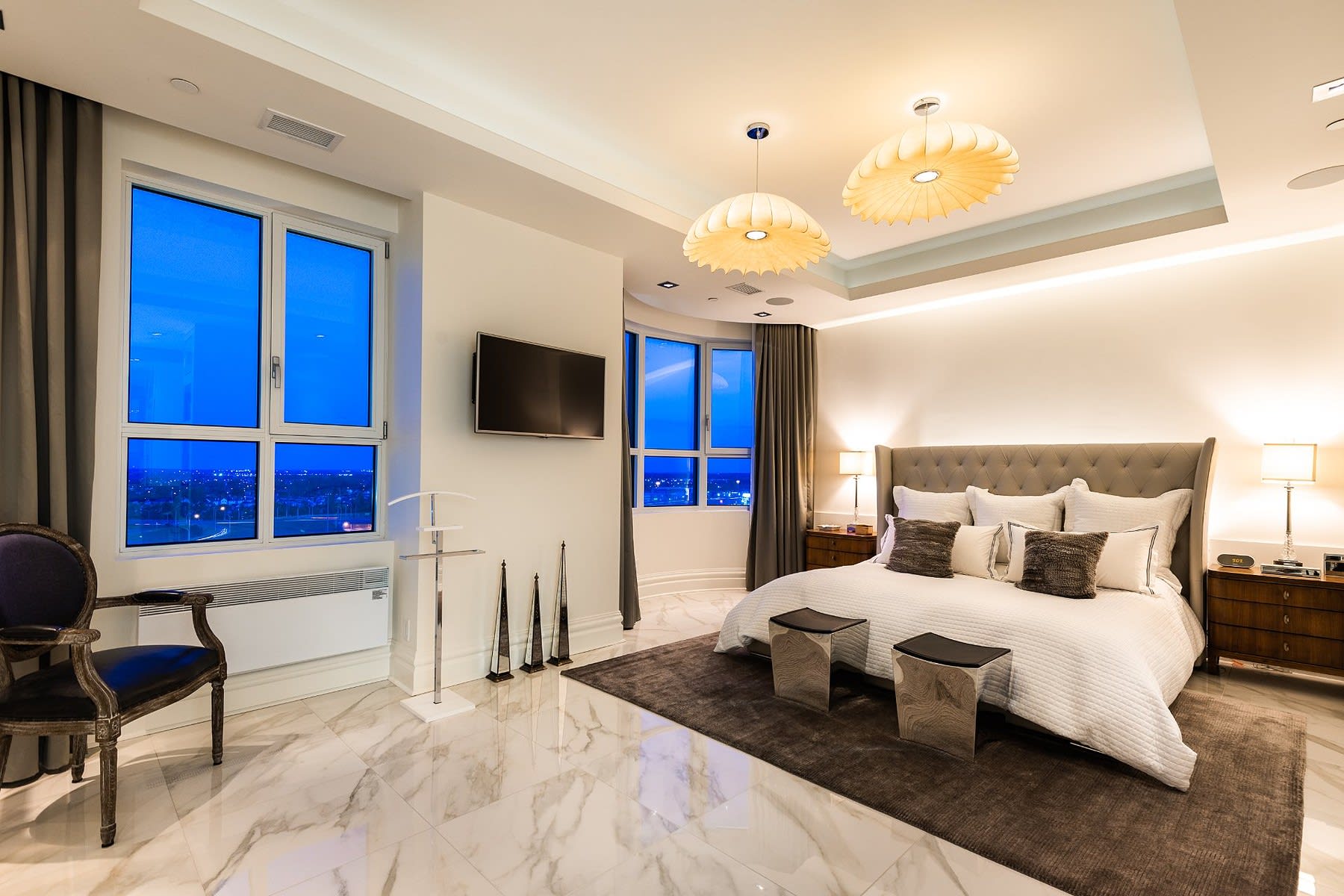 3720 Boul. St-Elzear O., Apt. 1404, Chomedey, QC
When it comes to city life, bright lights are a given. Toning down the brilliance in your bedroom can be the perfect foil to the 24-7 glow of urban centres. Recessed lighting allows bulbs to be out of sight, while bedside lamps on a dimmer switch allows a variety of moods to be struck simply by adjusting the intensity. By building in a spectrum of lighting combinations, you'll have a room that complements your energy levels, no matter the time of day or night.
Promote Wellness Through Greenery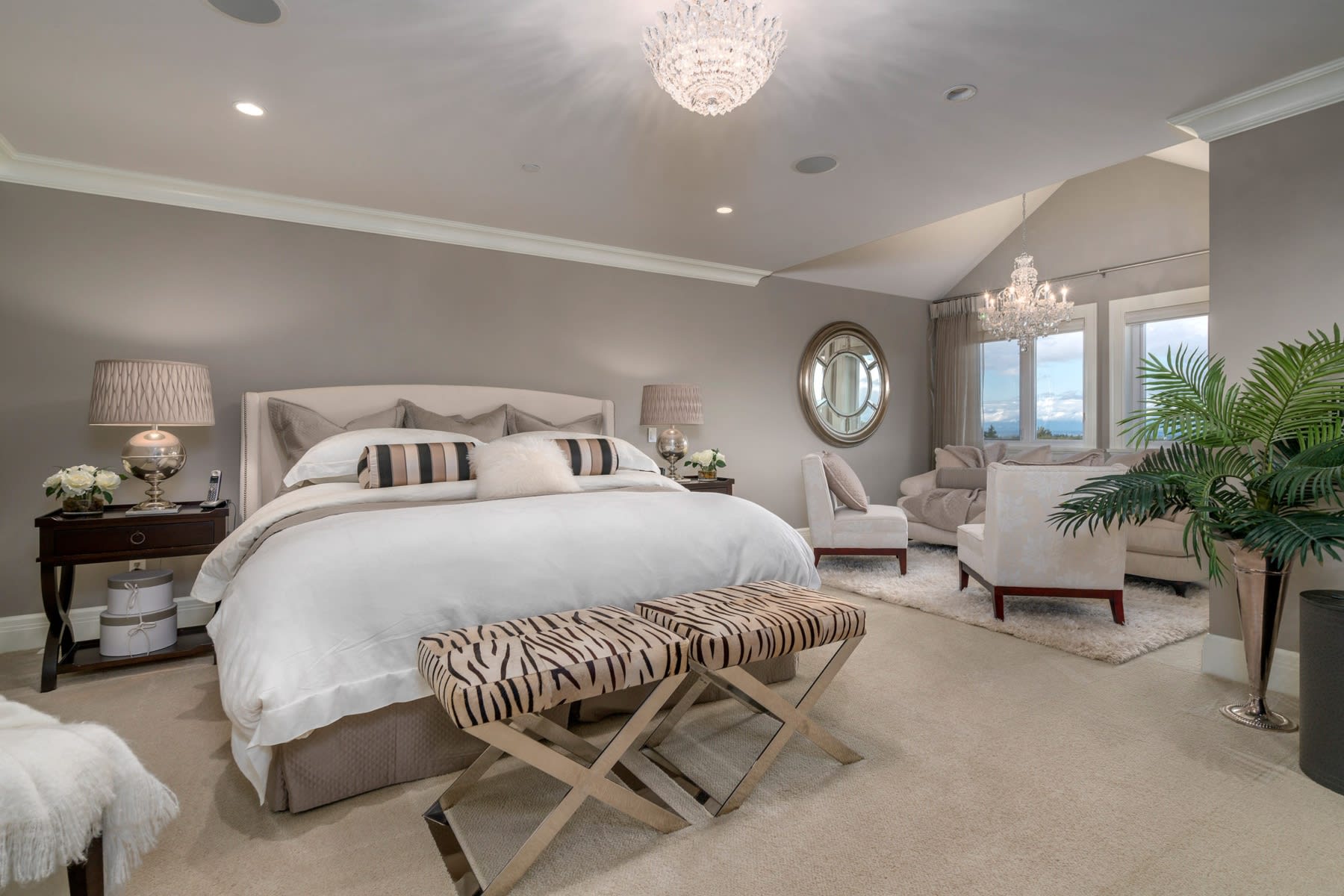 20081 2nd Avenue, Langley, BC
Incorporating plants into your bedroom design can figuratively—and literally—add a little life to your space. Fresh greenery is inviting and cheerful, and promotes a sense of peace by establishing a connection with nature. If your bedroom has a view of gardens or woods, play up the vista with light curtains. If not, even a single plant can evoke the calm of the outdoors and act as a perfect answer to life in the middle of the city. For those without a green thumb, aloe, jade, and philodendron plants are hardy and bright.
Whether you incorporate fresh lighting, lay carpets, or invest in luxe linens and custom art, there are many ways to create a space that encourages you to relax, even with the city at your doorstep. Use your own personal taste as a guide to designing your idea room for sleeping in, catching up on reading, and enjoying the occasional leisurely afternoon nap.