N
o remodel adds more value to your home than a kitchen overhaul: your efforts to update a kitchen often net out in a positive return on investment. But many modern kitchens are also replete with the kinds of bells and whistles that only the most serious cooks will ever use. Bypass the extraneous when you revamp by noting the following kitchen makeover must-haves.
1. A Streamlined Sink
227 Regent Street, Niagara on the Lake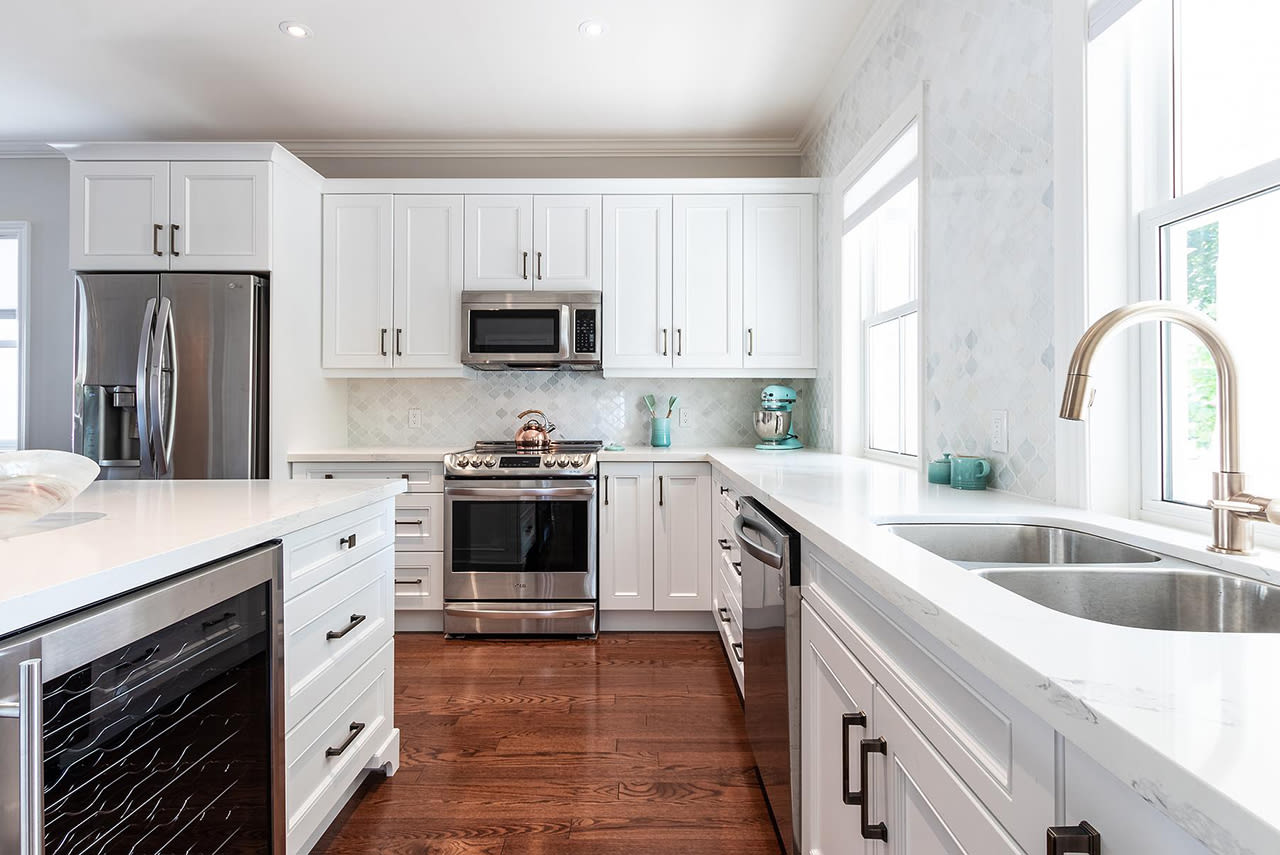 Sinks aren't necessarily the first thing that comes to most people's minds when they plan a kitchen remodel, but they're an integral part of the finished product. You want a sink that complements your appliances and countertops, and is both attractive and highly functional. Don't feel limited to stainless steel, although it is always a timeless option. Integrate your sink with your choice of countertop, or pick almost any shade when opting for porcelain. Enamel cast iron is another durable and attractive alternative.
2. Top-of-the-Line Appliances
1110 Av. De Bounganville, La Cite. QC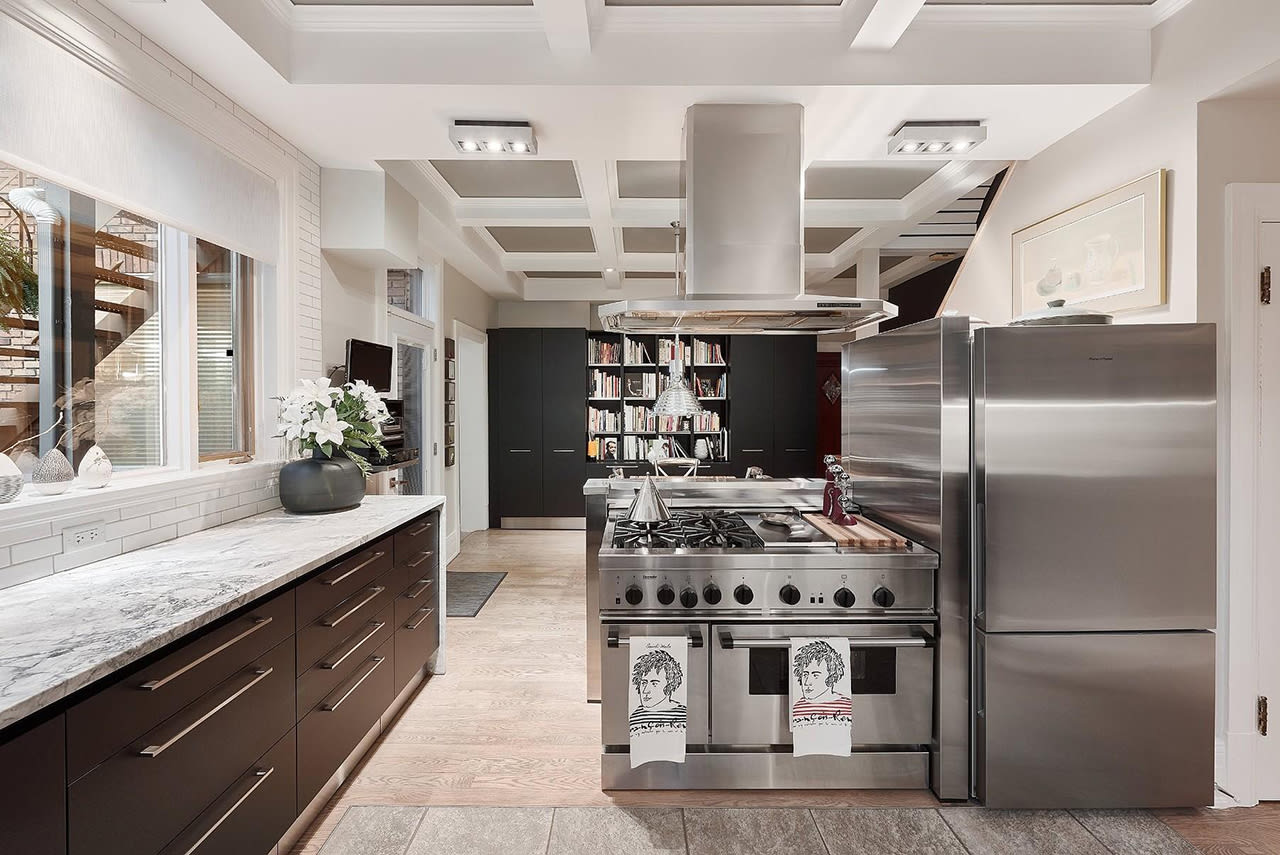 Top-of-the-line appliances are the most desirable modern kitchen amenities. Stainless steel appliances still rule the luxury kitchen, but many exclusive lines produce appliances that double as "kitchen art". These lines are custom-tailored for each kitchen. One caveat: think twice about installing a professional stove, unless it's something you've always wanted for yourself. These stoves take up a lot of space, and they're best suited for the truly ambitious cook. Most people—and their kitchens—do just fine with a high-end stock range.
Materials are not the only way to make appliances modern. As the Internet of Things continues to grow, many appliances feature internet connectivity. Instead of opening the refrigerator, you can now view the interior remotely. High tech will continue to grow and modernize the contemporary kitchen.
3. Top-Tier Countertops
22 Bayview Drive, St. Catharines, St. Catharines, ON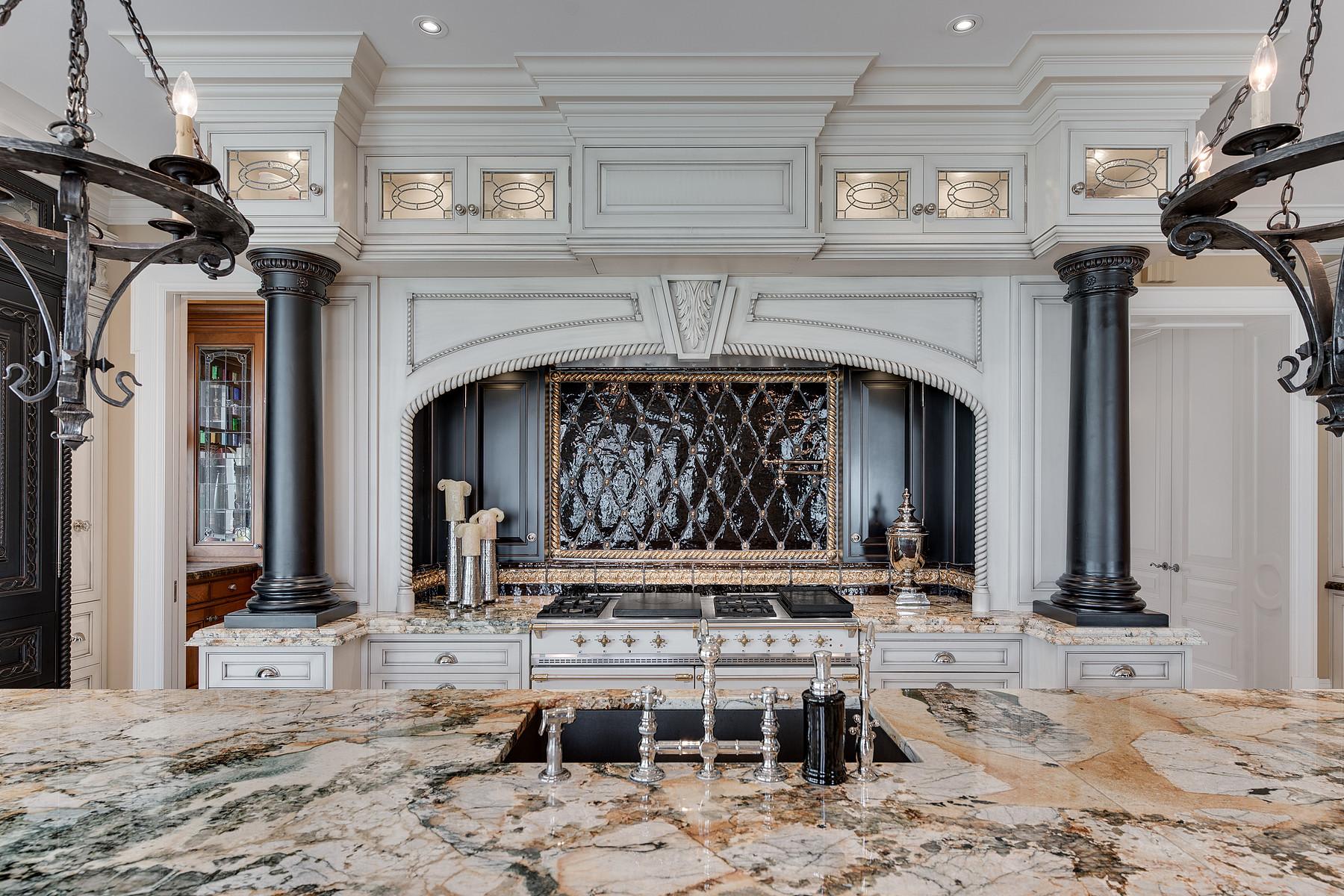 The right countertops provide a modern kitchen with special grace. While they are a virtual necessity for any kitchen remodelling job, choose your material based on qualities other than sheer attractiveness.
Granite, one of the hardest natural stones on the planet, doesn't chip or scratch under normal use, and it is available in quite a few colour options.
Soapstone is a good option if you prefer darker countertops. While soapstone countertops start out somewhere on the grey spectrum, they darken over time. It's also a good material for sinks.
Quartz is more stain-resistant than granite (its biggest consumer rival) and quite low maintenance. And because it is manufactured, it allows for a much wider colour range.
Slate, a very dense stone, is available in a few varieties of subtle colour. It does scratch easily, but such marks can be buffed away.
Marble countertops are beautiful, but not particularly practical. No other surface matches them for elegance, but as a soft stone, marble scratches and stains easily. The countertop also requires annual sealing. However, if you don't mind the maintenance and want the brightest, whitest countertop available, marble is the way to go.
4. Custom-Made Cabinetry
2910 Park Lane, West Vancouver, BC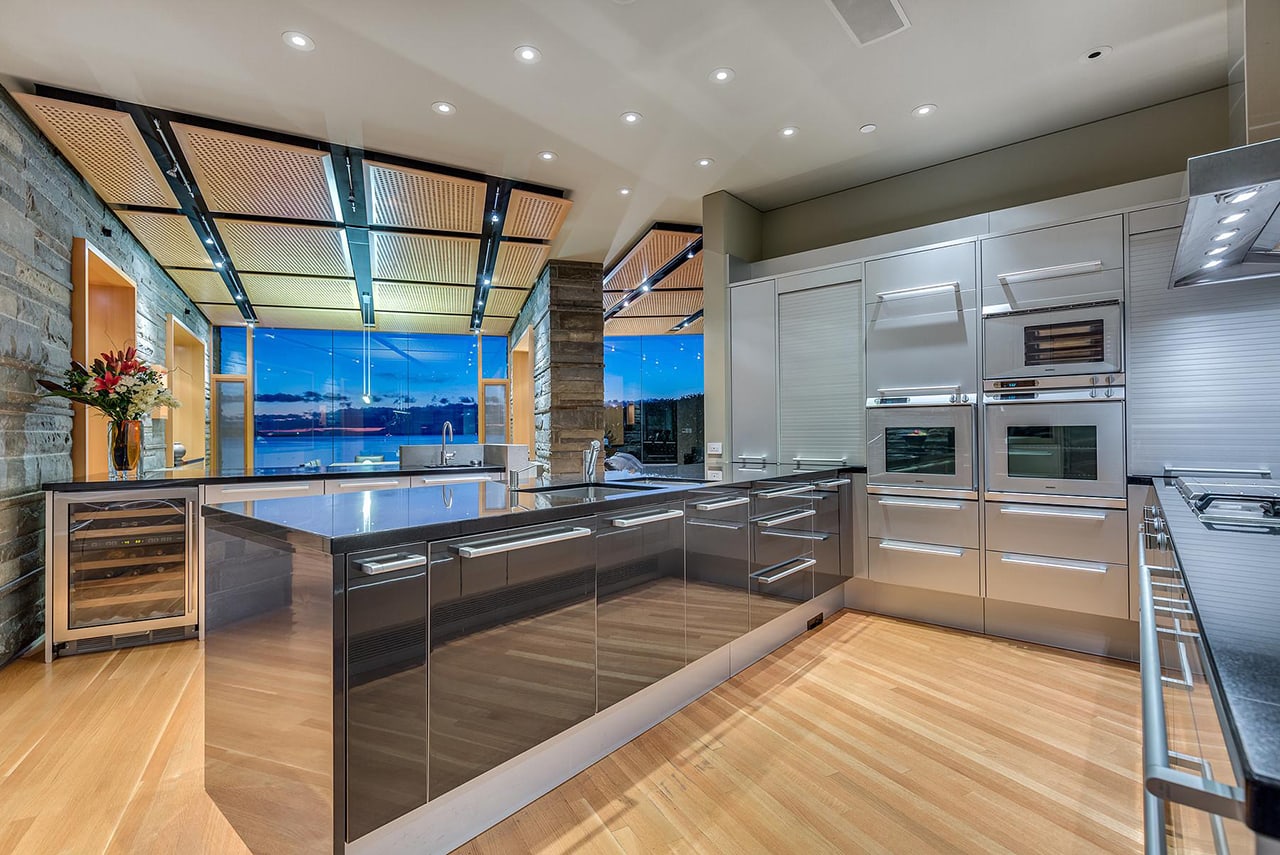 Custom-made cabinetry immediately catches the eye. Choose from exotic or traditional woods, and have the cabinetmaker add any desired detailing. While natural woods are always in style, kitchens are seeing a movement towards pops of colour and infusions of pattern to break up the woodsy and all-white kitchenscapes of years past. Include a custom wine rack—it's a detail that potential buyers appreciate and use.
5. Well-Considered Flooring
272 Ch. Lakeside, Lac- Brome, QC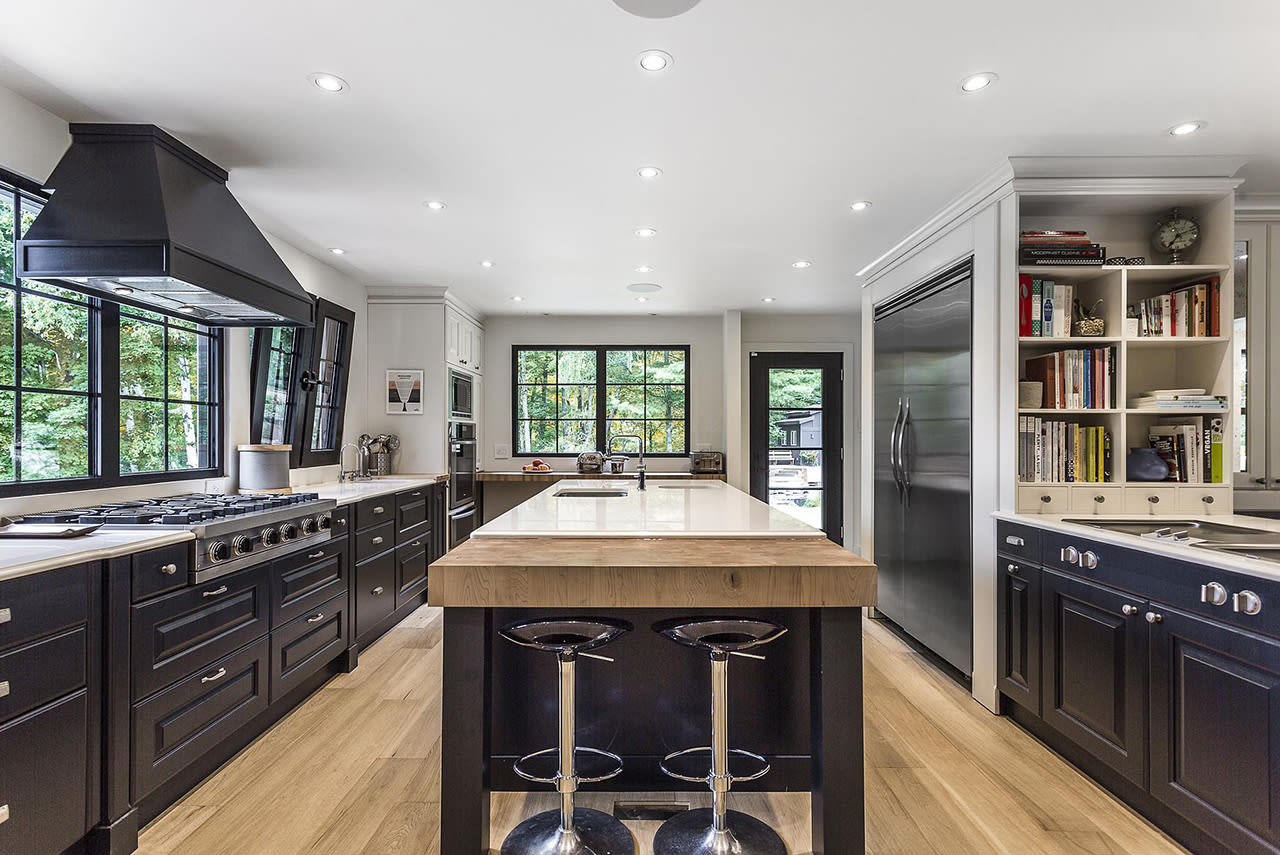 While tile and other hard flooring can look terrific, spending long hours working in such kitchens eventually takes a toll on joints. If that type of flooring is your preference, you can add matting in high work areas to offer relief. A current trend, wide-plank hardwood, is a return of a classic.
6. Effective, Attractive Lighting
11904 3B Avenue, Langley, BC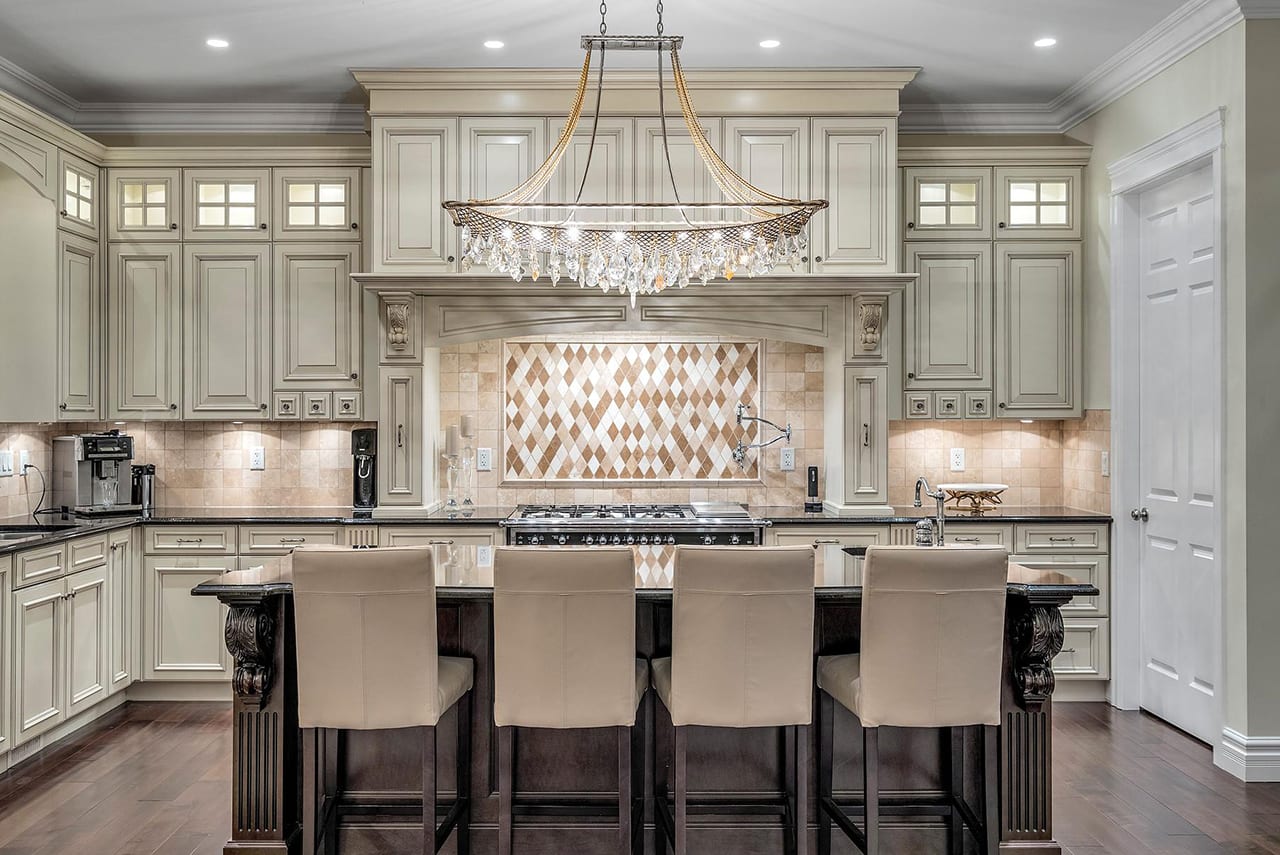 No matter the style, kitchens need good lighting and attractive fixtures. Whether recessed or vintage lighting, globe or pendant hanging lamps, good kitchen lighting serves two purposes. It creates ambience, and it allows cooks to clearly see what they're doing.
While modern kitchen makeovers involve time and expenditure, the end result is a kitchen you'll love and a true investment in your home. The upgrades you make can have a significant impact on the price you list at later down the line.
This article was originally published on March 29, 2017 and has been updated on October 8, 2019.