Lifestyle, July 9 2019
Where to Find the Top Private Schools in the GTA
When it comes to choosing a family residence, school districts can significantly influence the appeal of any given home—and no less so for families opting for private education. Proximity to top schools brings convenience to parents, and a greater sense of independence to kids. Not to mention that highly rated schools are typically located in areas with other attractive amenities, elevating the entire value of the neighbourhood. The leading schools are competitive across a variety of factors: class size, community engagement, technology labs, arts programs, and sports facilities are all elements to consider when selecting a private institution. In order to surface the region's top neighbourhoods, we've highlighted some of the most prestigious private schools in the Greater Toronto Area.
Oakville
Appleby College—Secondary
With a long-standing reputation as one of Ontario's best schools,
Appleby College
prides itself on its proven track record of helping students become independent critical thinkers and problem solvers. With 765 students from grades seven to 12, the school focuses on creating a community with global awareness that also excels in arts and athletics.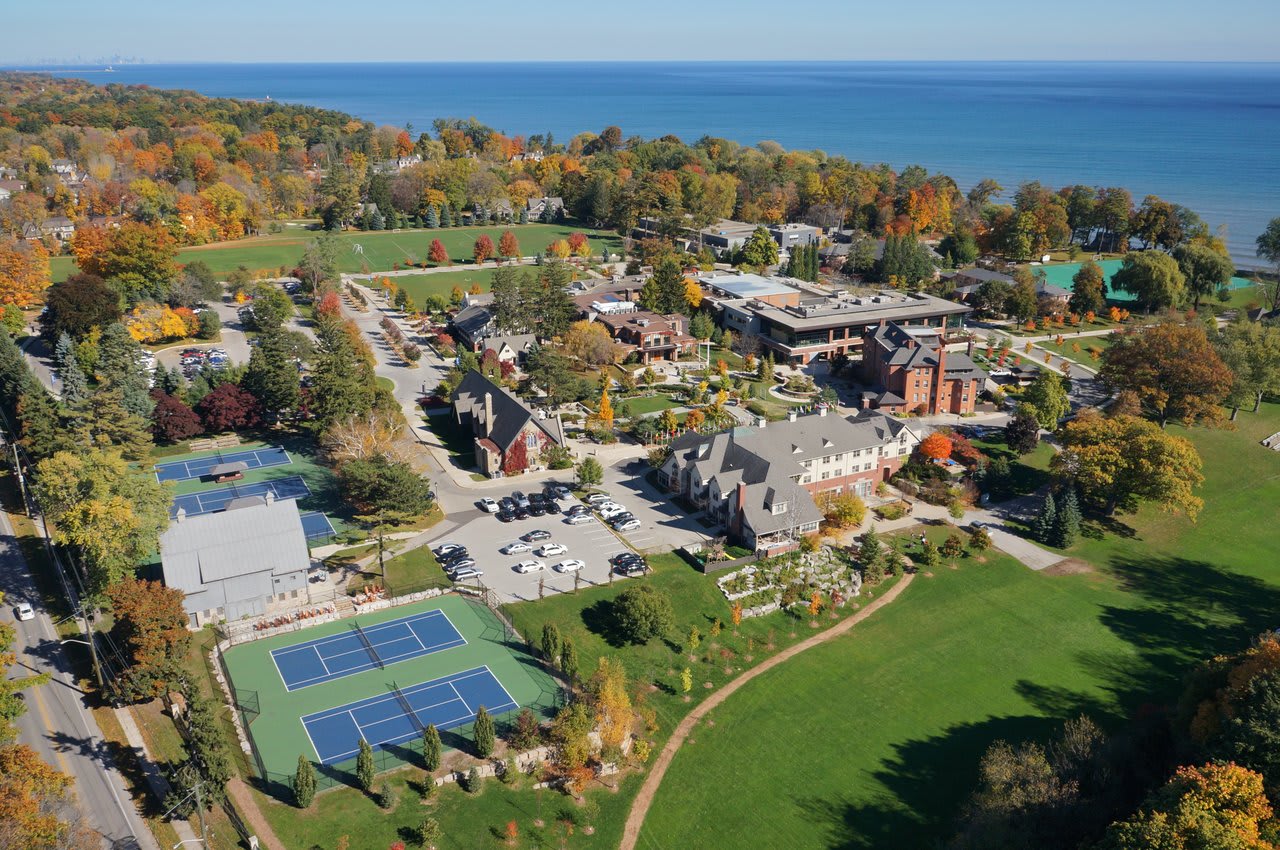 St. Mildred's-Lightbourn School — Girls, Elementary and Secondary
St. Mildred's-Lightbourn
has been educating girls since 1891, and focuses on providing a safe and invigorating environment for students from preschool to grade 12. The school encourages self-esteem through athletics, arts, and global studies, while world-class facilities—home to signature STEM and robotics programs—prepare girls in all fields of study.
Vaughan
King Heights Academy—Elementary
Located in Woodbridge,
King Heights Academy
, which starts from pre-kindergarten and runs to grade eight, focuses on providing students with a supportive academic community and offering the International Baccalaureate Primary Years Program. The school's extracurricular activities include swimming, lacrosse, and a new hockey program.
The Hill Academy—Secondary
A secondary school for student athletes,
The Hill Academy
excels at supporting its scholars with an integrated program designed to develop independent leaders. Students receive individual attention and counselling to balance the demands of both academics and sports, all while practicing in high-end facilities such as Olympic-sized beach volleyball courts and NHL-sized rinks.
Richmond Hill
Richland Academy — Elementary
Voted the #1 private school in Richmond Hill from 2015-2018,
Richland Academy
instructs students from preschool to grade eight, and is an International Baccalaureate World School. Through its holistic approach to teaching and learning, students are encouraged to contribute to their local and global community through annual food drives and charity programs.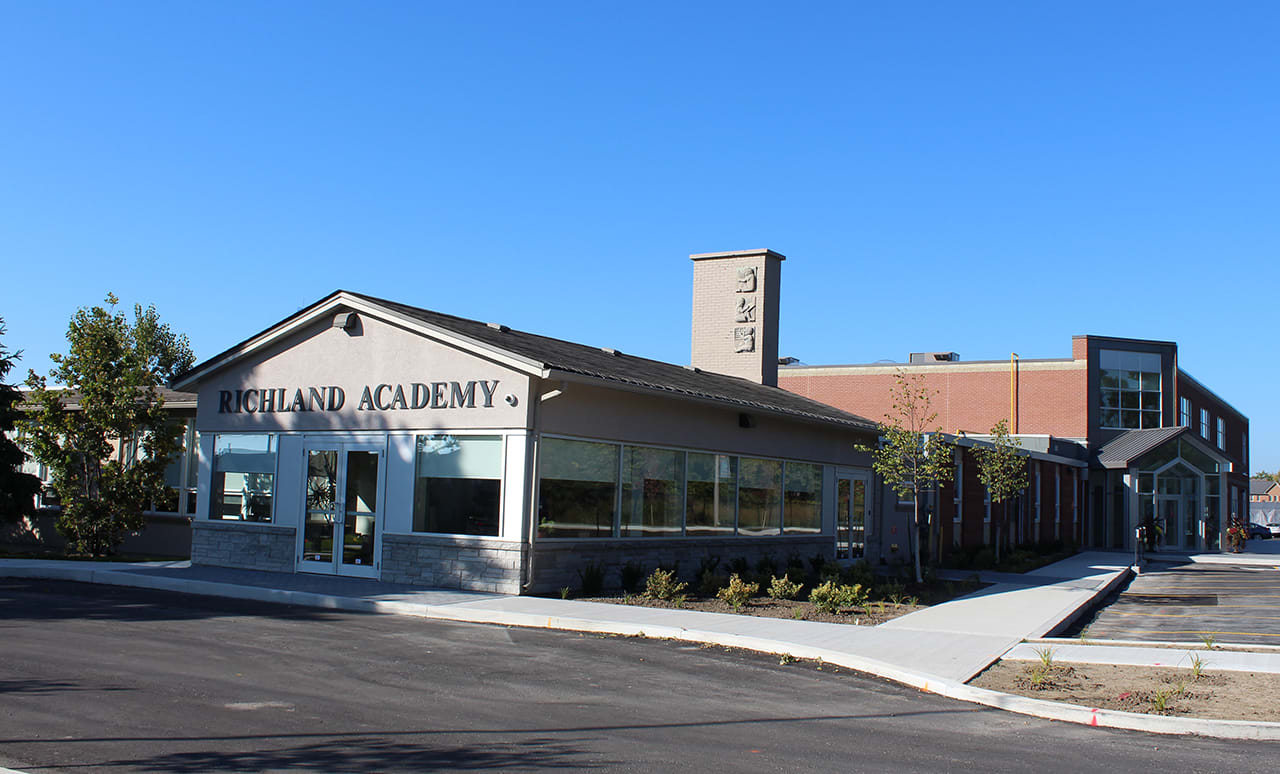 Academy for Gifted Children – P.A.C.E—Elementary and Secondary
A co-educational private day school for students in grades one to 12, the Academy for Gifted Children – P.A.C.E. offers a curriculum built on an understanding of education as being more than literacy and scientific competency. The instructors assist students in developing skills in critical and creative thinking, problem solving, and communication, while the comprehensive day program includes building and design, creative artistic projects, and outdoor sports.


Brampton
Tall Pines School—Elementary
Tall Pines, the longest-running Montessori-accredited school in Canada, has a student body ranging from preschool to grade eight. Its focus is on creating a nurturing, multicultural environment in order to foster a sense of safety and exploration in its students. The Tall Pines extracurricular programs include chess, a water safety class, and annual theatre projects.


Walden International School—Secondary
Inspired by Henry David Thoreau's famous work,
Walden International School
has crafted a reputed academic program for its students from grades nine to 12, with a focus on independent learning and rigorous global studies. It offers the International Baccalaureate Program, as well as non-academic activities that focus on wellness.
Aurora
St. Andrew's College—Boys, Elementary and Secondary
Founded in 1899,
St. Andrew's College
continues to focus on tradition and excellence with a well-rounded curriculum that educates boys from grades five to 12. Situated on 126 acres in Aurora, the school offers impressive arts and athletics facilities, including a track, pool, arena, and multiple gymnasiums.
Toronto
Bishop Strachan School—Girls, Elementary and Secondary
Established in 1867,
Bishop Strachan School
has been empowering young girls and women through programs that motivate and inspire not only academically, but through international exchanges as well. With just over 900 students, Bishop Strachan encourages each to explore and develop her talents.

Havergal College—Girls, Elementary and Secondary
Located on 22 acres,
Havergal College
is the largest girls' school campus in Toronto. It aims to promote a life-long love of learning, with a stimulating environment for academics, athletics, and the arts. Founded in 1894, the school's students gain leadership skills at a young age and create lifelong friendships.
Crescent School—Boys, Elementary
An independent boys' elementary school,
Crescent School
competed in the FIRST Robotics Competition World Championship and won gold in 2013. The institution, which educates boys from grades three to 12, also offers a varied creative arts program (drama, fine arts, music) and an intensive athletic program. Its core values include respect, responsibility, honesty, and compassion.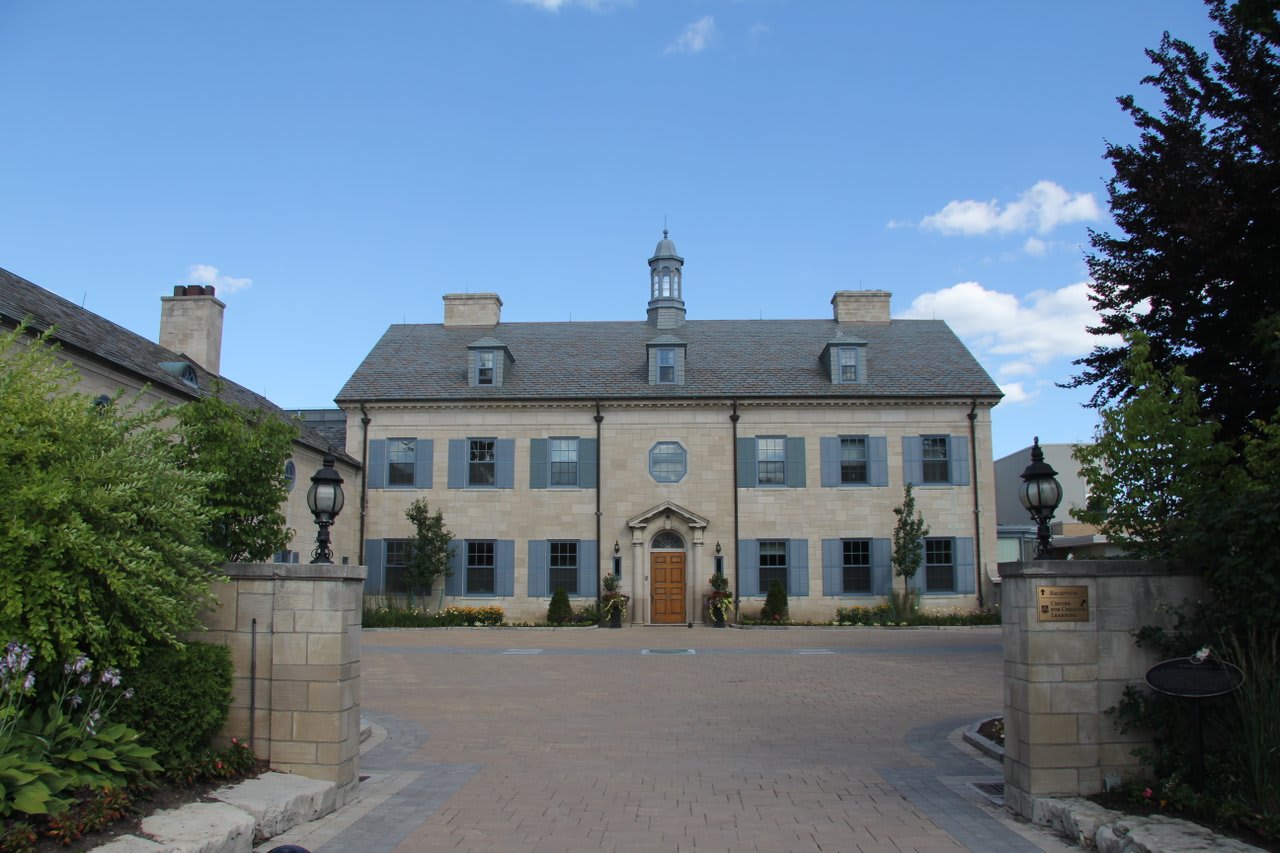 Whatever the neighbourhood in the GTA, there is likely to be a competitive private education nearby. Choose from among the best, and let the educational options direct your search for the perfect home.
Photo Credits: Appleby College, Appleby College, Richland Academy, The Bishop Strachan School, Crescent School
This article was originally published on April 13, 2016; this article has been updated on July 9, 2019