T
he entrance to your home is the first thing to greet guests, and a place everyone in your household passes through daily. Yet it's strangely easy to neglect this introductory space: perhaps the familiarity of seeing the same planters, door, and stoop every day makes us blind to any shortcomings. Luckily, a few simple adjustments are all you need to give the entry to your abode a good sprucing. Try one of these eight ideas to boost your home's curb appeal.
---
Replace Your Front Door
​​​​​​​
As the gateway to your home, your front door is a great opportunity to show a little personality. Investing in a new door can immediately make a home appear more well-kept. If a complete replacement isn't an option, or if your existing door is still in good condition, consider a fresh coat of paint to provide a fun splash of colour to an otherwise neutral entranceway.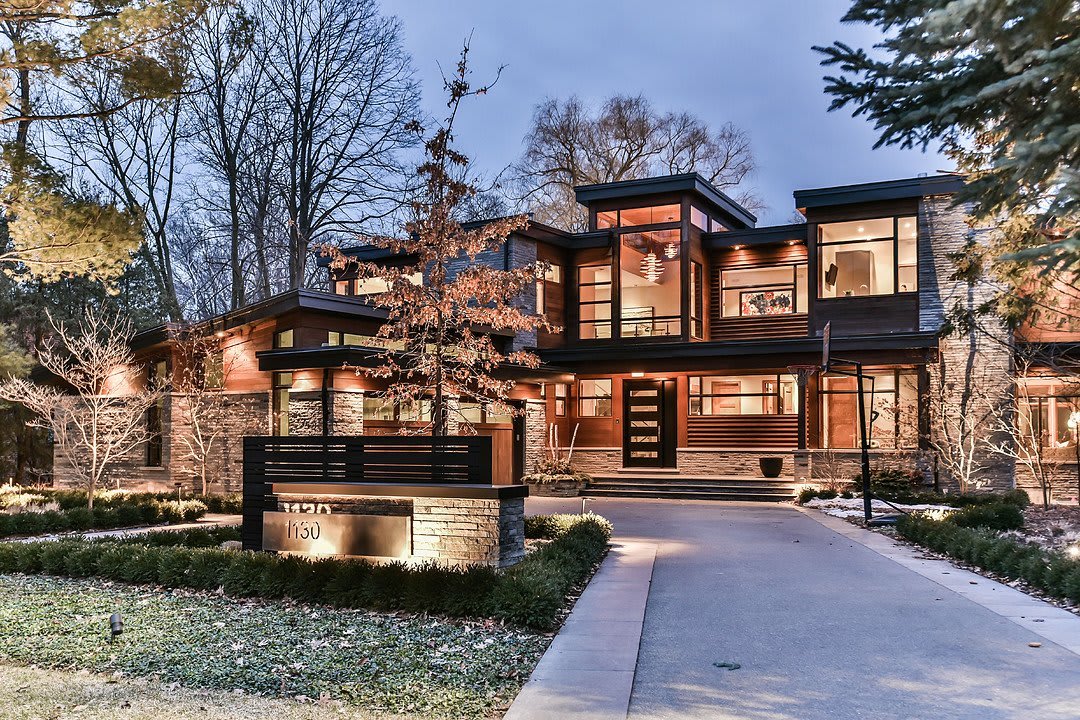 Modernize Your Home Numbering

When was the last time you replaced your house number? Those wood or metal figures nailed to the exterior are easy to overlook, but they're also one of the quickest and most effective upgrades you can make to your home's front exterior. Swap the tired set that came with the house for classic mid-century modern numbering, or go neon for a retro twist.
---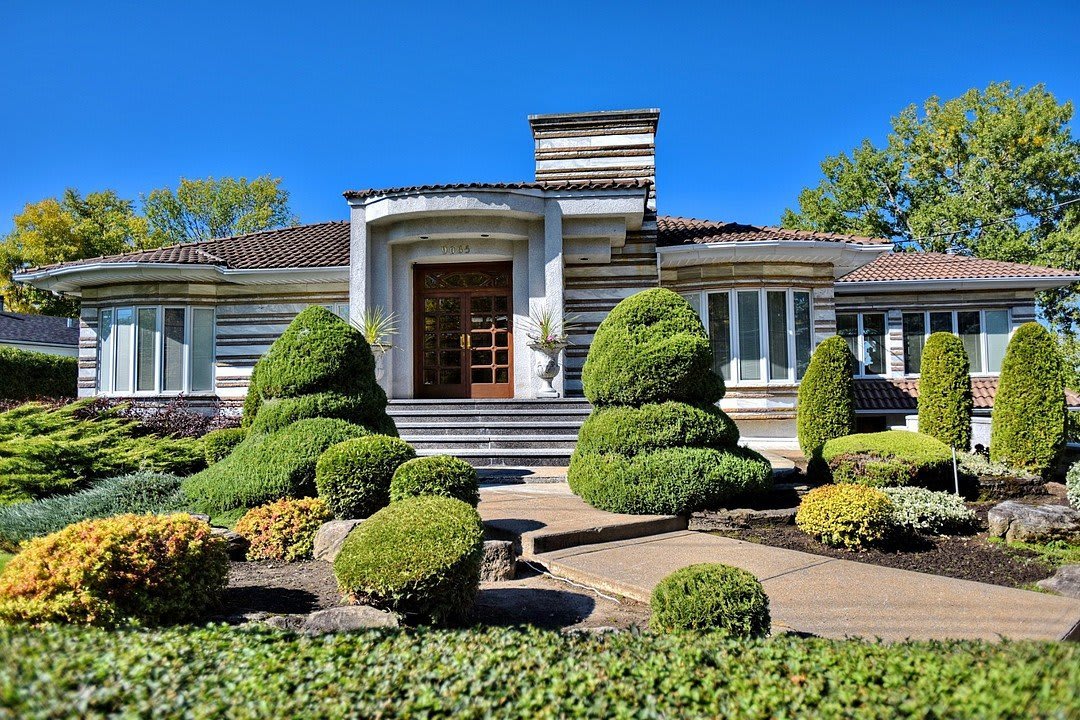 ---
Invest in Planters

The addition of a little greenery makes any entrance feel more welcoming. There are plenty of wonderful options to consider for plants, depending on the look and feel of your home décor. A few approaches to consider:

Zen Retreat: Fill large concrete planters with bamboo.

Country Home: Abundant flowers add cheer to any space.

Modern Chic: Ceramic pots filled with lemongrass look attractive and also repel mosquitos.

Provencal Villa: Low troughs of lavender add a lovely aroma you'll appreciate every time you come home.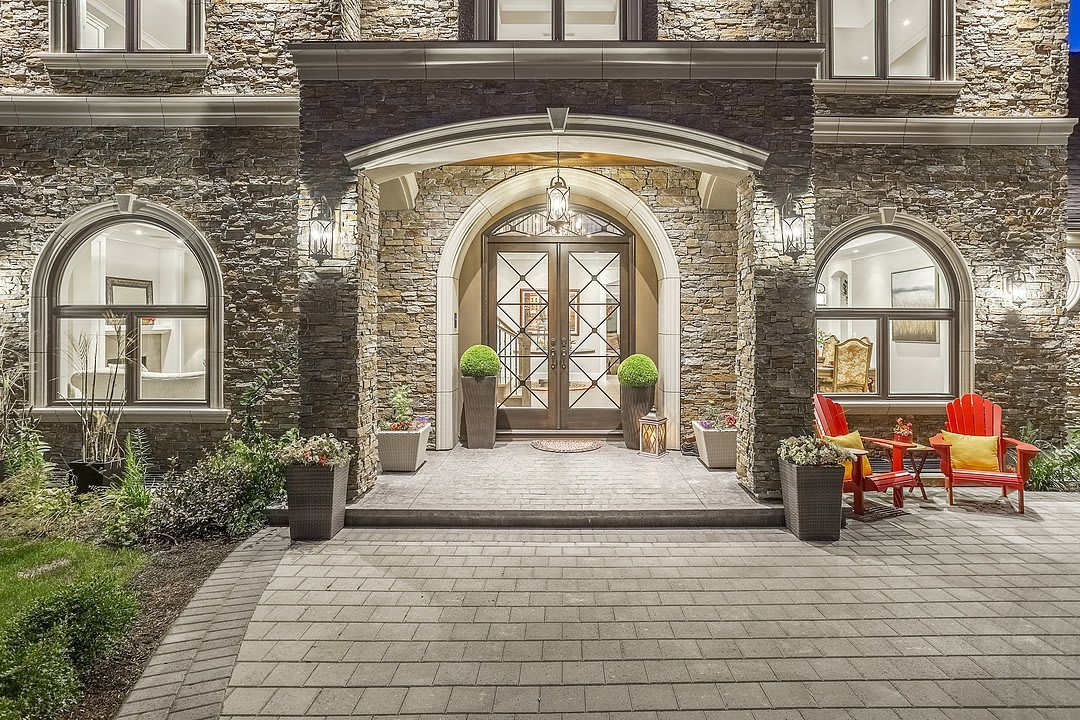 Welcome Guests with a Doormat

A new doormat provides a fresh and cost-effective way to spruce up your entrance. A southwestern geometric design or a teak mat will keep your home feeling current.
---
1626 BEACH GROVE ROAD, TSAWWASSEN, BC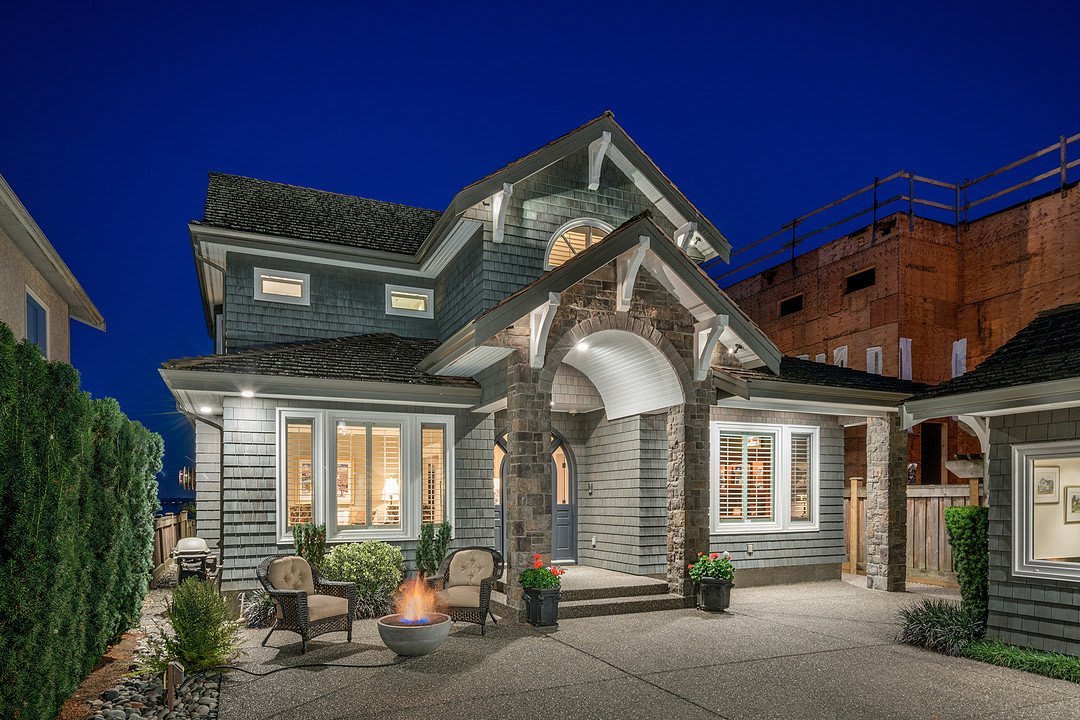 Provide Seating

An entrance can be more than a point you pass on your way in and out of your home. Make it a spot to linger and enjoy with some comfortable outdoor seating. A well-placed bench or chair by your front door harks back to the days when summer evenings were spent out on the front porch reading, chatting with the neighbours, or just watching the world go by.
---
2457 TRYON ROAD, NORTH SAANICH, BC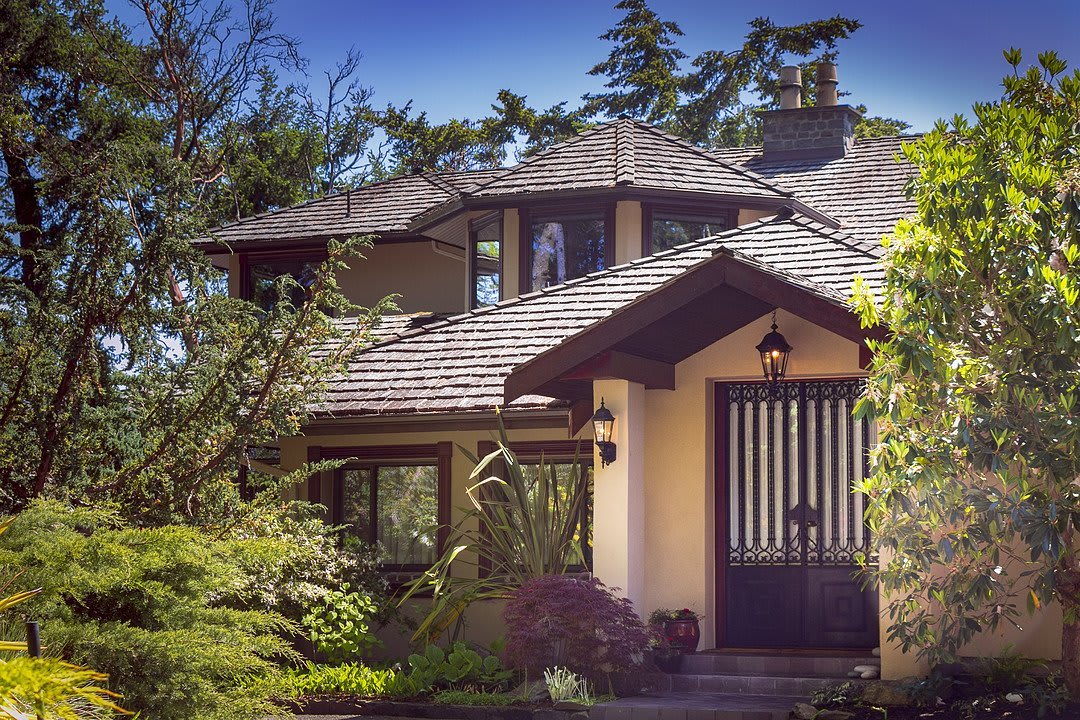 Upgrade Your Light Fixtures

Refreshed lighting goes a long way to making your front entrance look up-to-date. Don't limit yourself to the cookie-cutter lanterns available at your local hardware store—there are plenty of beautifully-designed options available online or through specialty retailers. A sleek pendant, geometric orb, or Frank Lloyd Wright–inspired pendant will add sophistication to any home exterior.
---
251201 Welland Drive NW, Rural Rocky View County, AB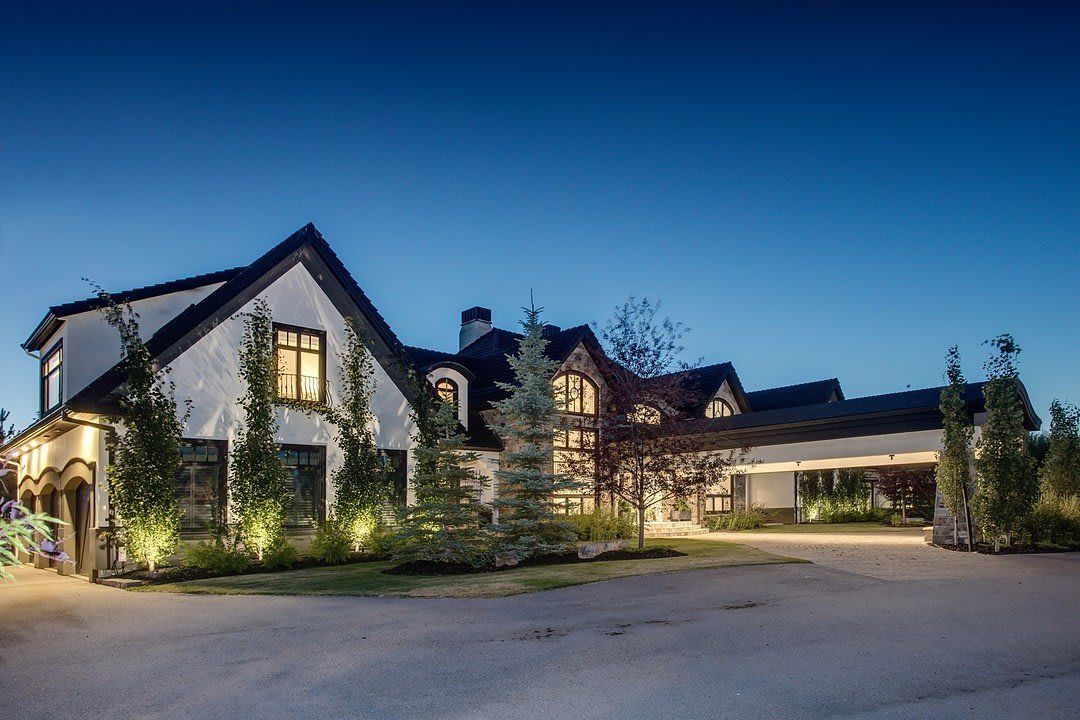 Add Garden Lighting

Your front door isn't the only place that will benefit from a little illumination. Consider uplighting interesting plants or trees in your front yard, or adding attractive solar-powered lanterns along the walkway to your front door.
---
489 LAKESHORE ROAD EAST, OAKVILLE, ON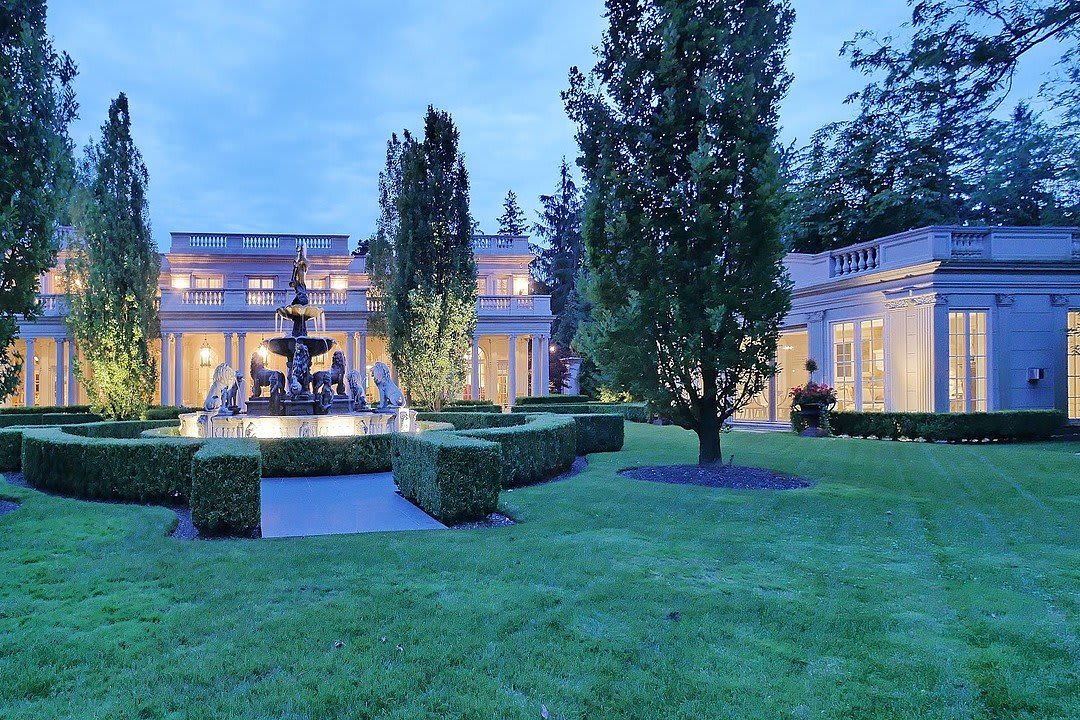 Invest in Some Art

Your home is an expression of your taste and values—inside and out. When you're selecting your décor, there's no need to limit yourself to indoor spaces. A sculptural piece of art in a front garden or by the door provides a point of interest you'll admire every time you pass by.

Looking for inspiration or ideas for quick and easy home updates? Your front exterior is a great place to start. Even the smallest changes make a big difference to this high-traffic area. From flowers to front doors, any one of these eight projects will ensure that after a long day, you won't just arrive home—you'll make an entrance.

Ready to take the renos indoors? Check out some on-trend ideas to or .
---
RELATED ARTICLES
---