A
cross Canada, dedicated small producers are providing — with passion and their own hands — delicious artisanal foods for fine restaurants and at-home gourmands. From cold-pressed canola oil to wild Arctic char, exceptional products are available, whether you're in your own 'hood or on the road.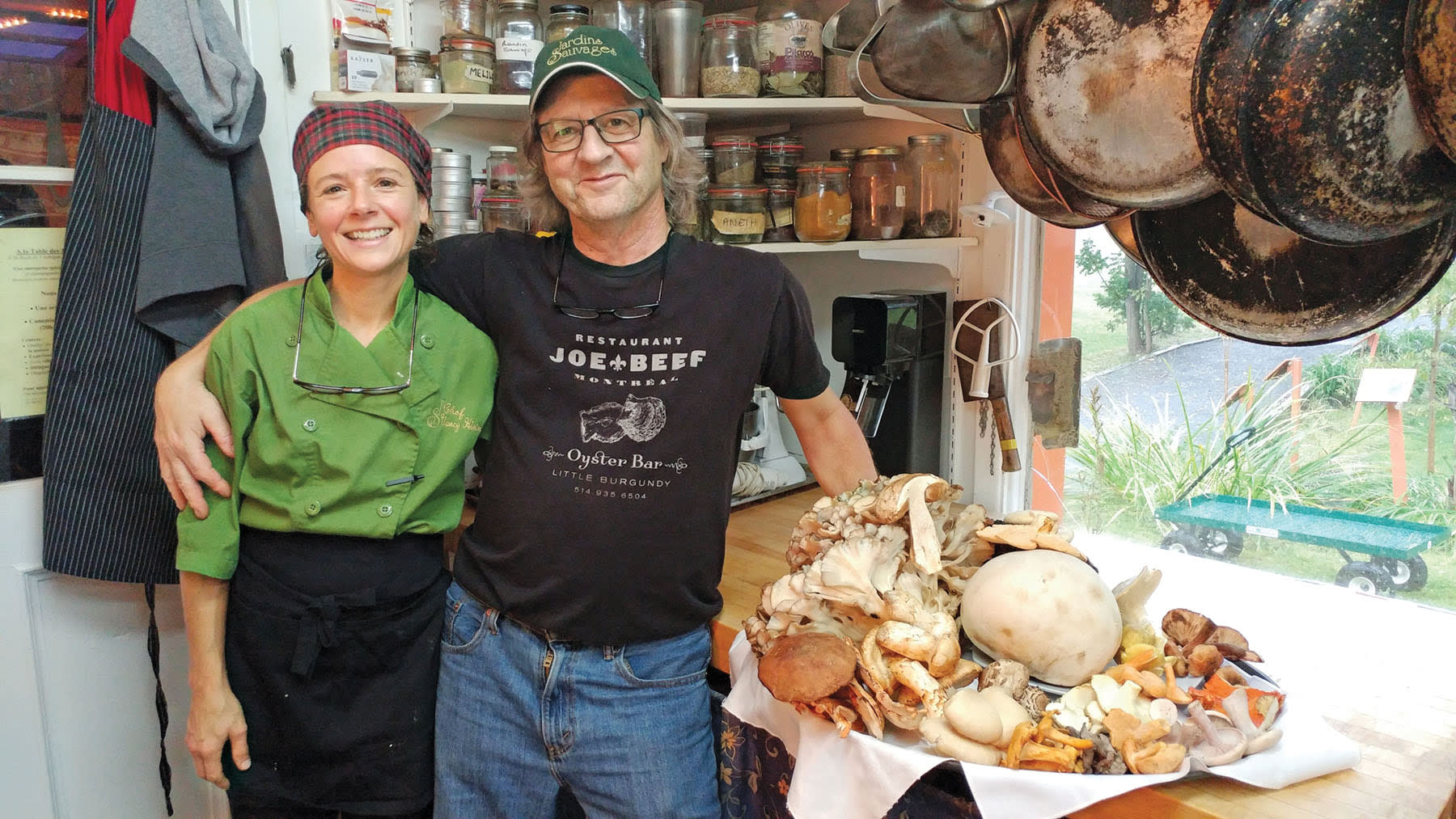 'The Mushroom Feast' At La Table at Les Jardin Sauvages
Every fall for the past 15 years, a small crowd of enthusiasts has been assembling at François Brouillard's old family cabin–turned–restaurant on the Achigan River, 50 kilometres north of Montreal. They come for the mushrooms at La Table at Les Jardins Sauvages — all 17 courses of them, in all their funky fungal glory, from soup to dessert, which might include, say, the maple-scented lactarius dacquoise with red- mouthed bolete sabayon served last year.
Nancy Hinton is the chef for these dinners, along with legendary forager François Brouillard, a mushroom expert who also happens to be Hinton's business and life partner. Together they supply the crème de la crème of chefs in Quebec with foraged wild foods. As well, they sell more than 100 seasonal wild products and condiments under the label Les Jardins Sauvages at their stall in Marché Jean- Talon in Montreal. Here, home chefs can pick up choice ingredients for their kitchens and, perhaps, even get Hinton and Brouillard to dole out advice on culinary matters, such as what to do with wild mushroom oil.
Of all the special dinners the couple host at La Table at Les Jardins Sauvages, the mushroom feast is the favourite. "People get very excited," says Hinton. "François [walks around in] the room with a platter of mushrooms, showing [guests] what they're eating. There are lots of questions and the wine is flowing." Just remember, reserve far in advance. jardinssauvages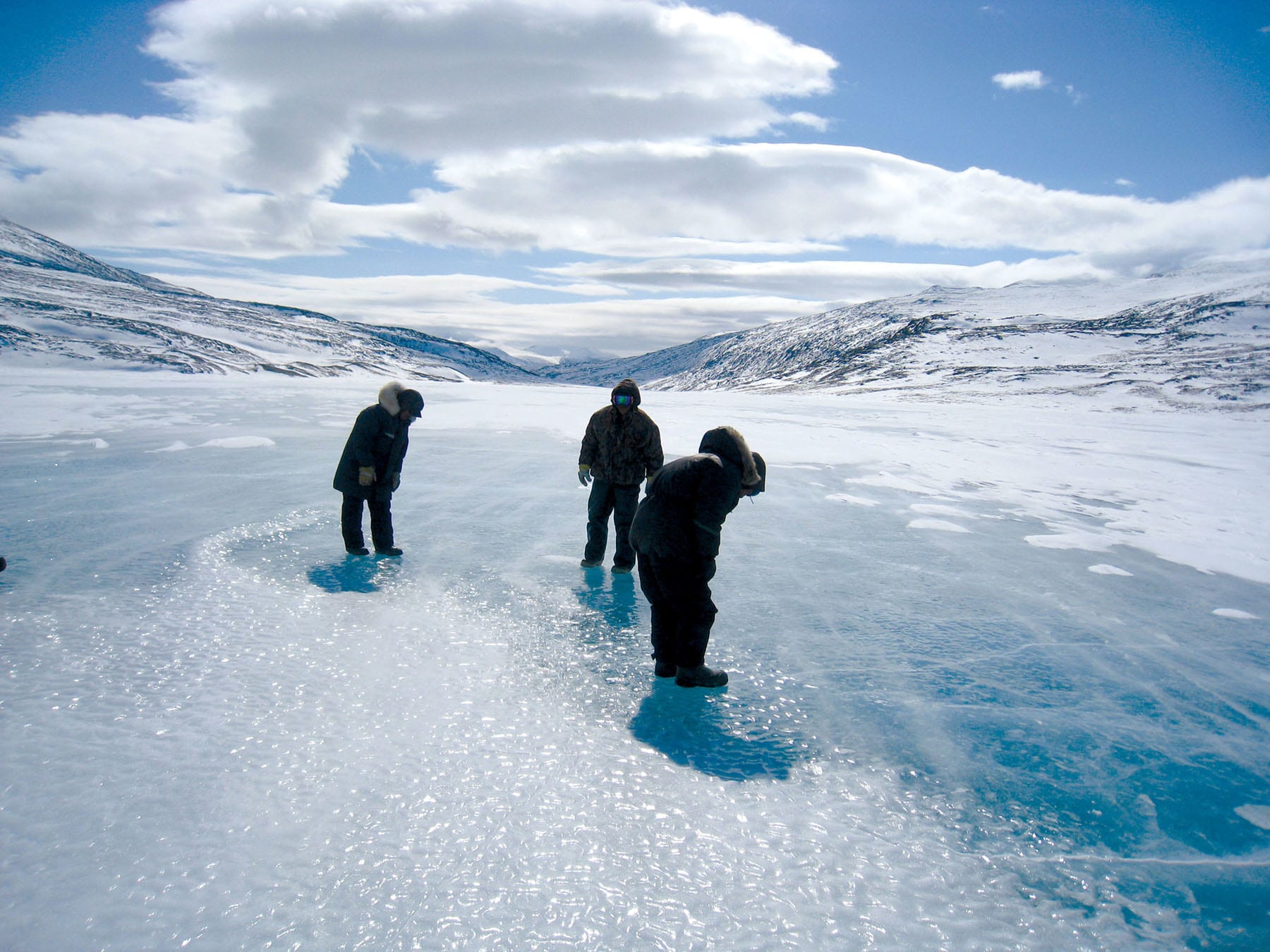 Wild Arctic Char from Baffin Island for First Fish
Winter harvest, when you're an Inuit fisherman supplying fish to First Fish, means you travel more than 200 kilometres by snowmobile in –50C to a remote lake on Baffin Island in Nunavut. You drill down through ice up to eight feet thick to set a net. You gut and behead the fish before it freezes (no need for a freezer). Then, six days and several harvests later, you drive back home to Qikiqtarjuaq, a community of 525 people on Broughton Island, just off the southeast coast of Baffin, to load the fish onto a plane.
In a proud Inuit community struggling with poverty, the fishermen are in the driver's seat of their own sustainable fisheries development, making a decent living and using their traditional knowledge to catch wild Arctic char with the help of non-profit group First Fish, which assists in delivering the coveted fish to the southern market.
First Fish was launched in 2017 by a group of Ontario-based social entrepreneurs in collaboration with Qikiqtarjuak fishermen. "What we've done is set up a supply chain that lets the independent fisherman get on with it and [that] opens up the restaurant world to the products of the Arctic," says Chris Colombo, president of First Fish. "Everybody wins." For now, Arctic char is mostly available in Toronto. The highly prized fish is "unbeatable…sashimi- quality," notes chef Wayne Morris, a co-owner of Boralia restaurant on Ossington Street.
Inuit fishermen from the community of Qikiqtarjuaq travel to remote lakes on Baffin Island in Nunavut to catch Arctic char. Their collaboration with the non-profit group First Fish makes it possible to deliver the highly coveted fish to southern markets in Canada.
Colombo is especially excited about the fall season and reports that there will be "delicious" sea-caught wild char, flown fresh to market, and a high-calcium fish stock made from filleting offcuts. Soon, the list at First Fish will include Arctic turbot and, eventually, shrimp, clams, mussels and whelks — wonderful wild seafood that benefits those who harvest it and those who dine on it.
firstfish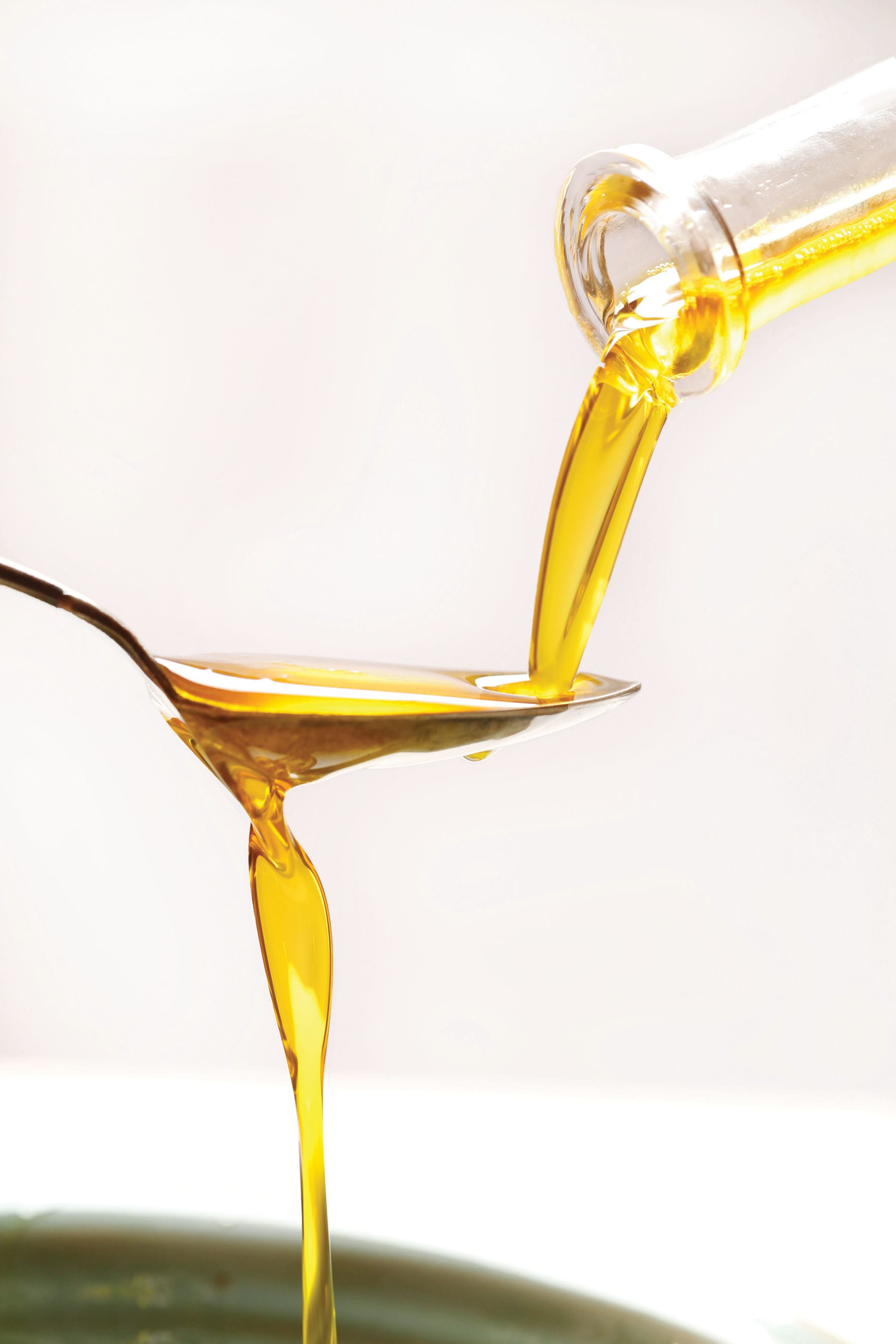 Cold-Pressed Canola Oil from Highwood Crossing
At River Café on Prince's Island in Calgary, chef Matthias Fong has weaned the kitchen from olive oil. He's subbing in canola seeds for mustard seeds and using flax seeds instead of sesame. He's able to do this, he says, because of a small farm located next to the Highwood River, south of Calgary, that produces organic cold-pressed canola and flaxseed oils, plus several organic grain and seeds under the label Highwood Crossing.
Tony and Penny Marshall transitioned their century-old family farm to organic between 1983 and 1989. "The concept when we first started was [that] it was going be this lovely little closed system where we were going to grow everything," says Tony. Surrounded by farmers growing genetically engineered canola, however, the Marshalls were forced to change their plan and purchased seeds from a network of small organic farms scattered across Alberta. Currently, the farm produces and sells granola, flour and, of course, the Highwood Crossing canola and flaxseed oils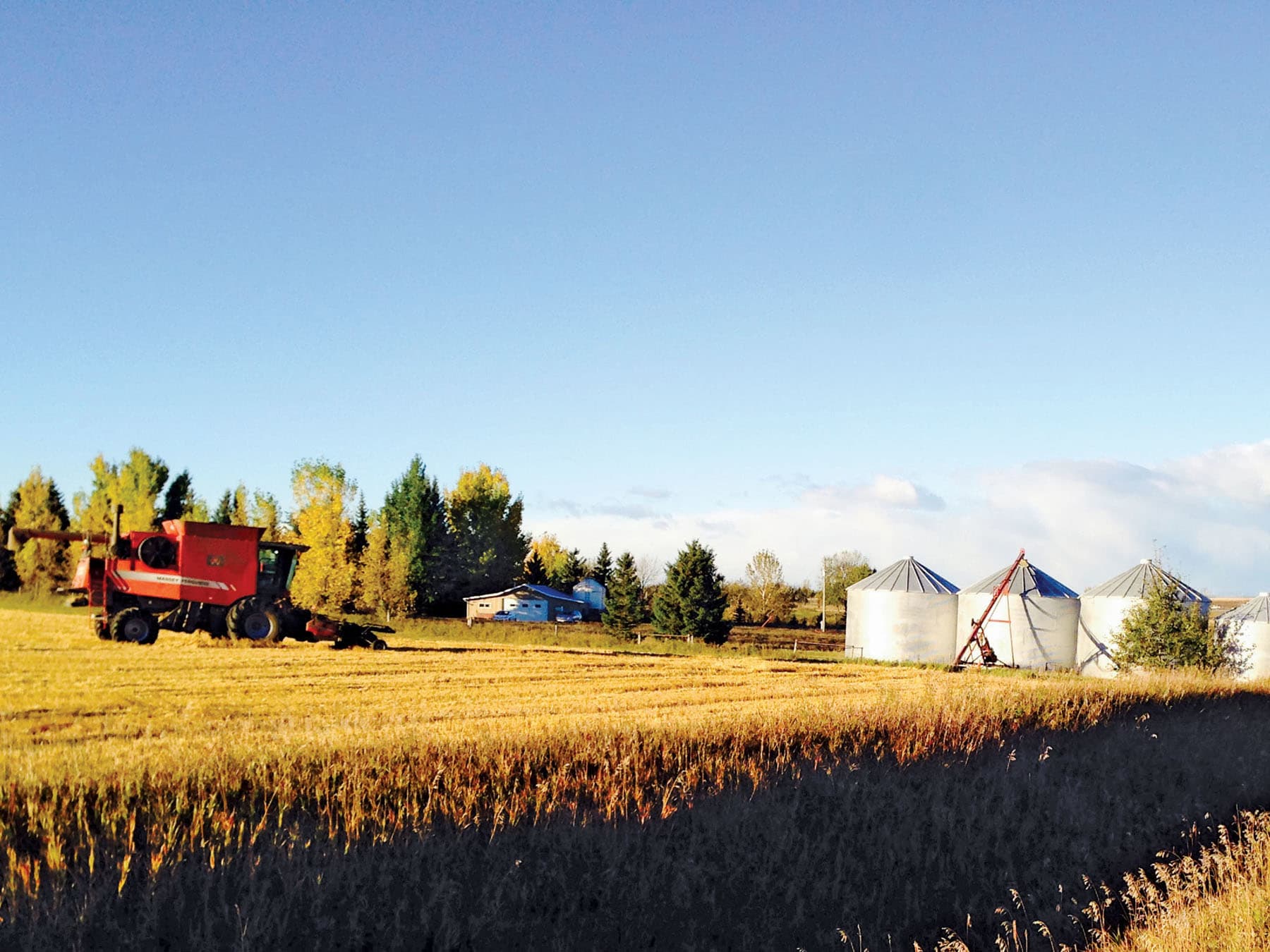 The Marshalls were groundbreakers in bringing Canadian canola oil out from under the sink to pride of place in the kitchen. Their organic cold-pressed canola oil is made weekly, to order, all year round. "We press it, we let it settle for 24 hours, and then we bottle it. The oil is in the seed on Monday and in the bottle on Thursday," Tony explains. Seeds are pressed once; the leftover oil-rich meal goes to organic poultry and dairy farmers.
Chef Fong is a huge fan of the flavour, which he describes as "both nutty and delicate." During tastings, students at the highly acclaimed Stratford Chefs School in southwestern Ontario have compared Highwood Crossing's canola oil to "fresh- mown grass" and "a field of clover." Says Tony Marshall, "I'm still constantly amazed every time I open a bottle. The colour, the bold taste, the aroma — this is not an oil for the faint- hearted."
highwoodcrossing
---
Photography by: Cultura Creative/Alamy