Y
our home's foyer is the first indoor space your guests step foot into. It's a teaser into the homeowner's tastes and sets the tone for the rest of the home by introducing them to the home's unique character and style. Here are five ways a distinct foyer can welcome your visitors and make a statement.
Golden Arches and Floral
Arches are a classic architectural design dating back to ancient times. In engineering, they're known for their strength in being able to hold up lots of weight. Design-wise, they're known for their timelessness and elegance, and for evoking a soft and welcoming aura. These archways add a unique and understated element to any room or hallway. Including flora into your foryer also emphasizes the soft and welcoming aura of the arches. Whether its a vased centrepiece, a small bouqet on a sideboard, or a potted floor plant, walking into a room with flowers creates a warm welcome.
A Heightened Statement with Stone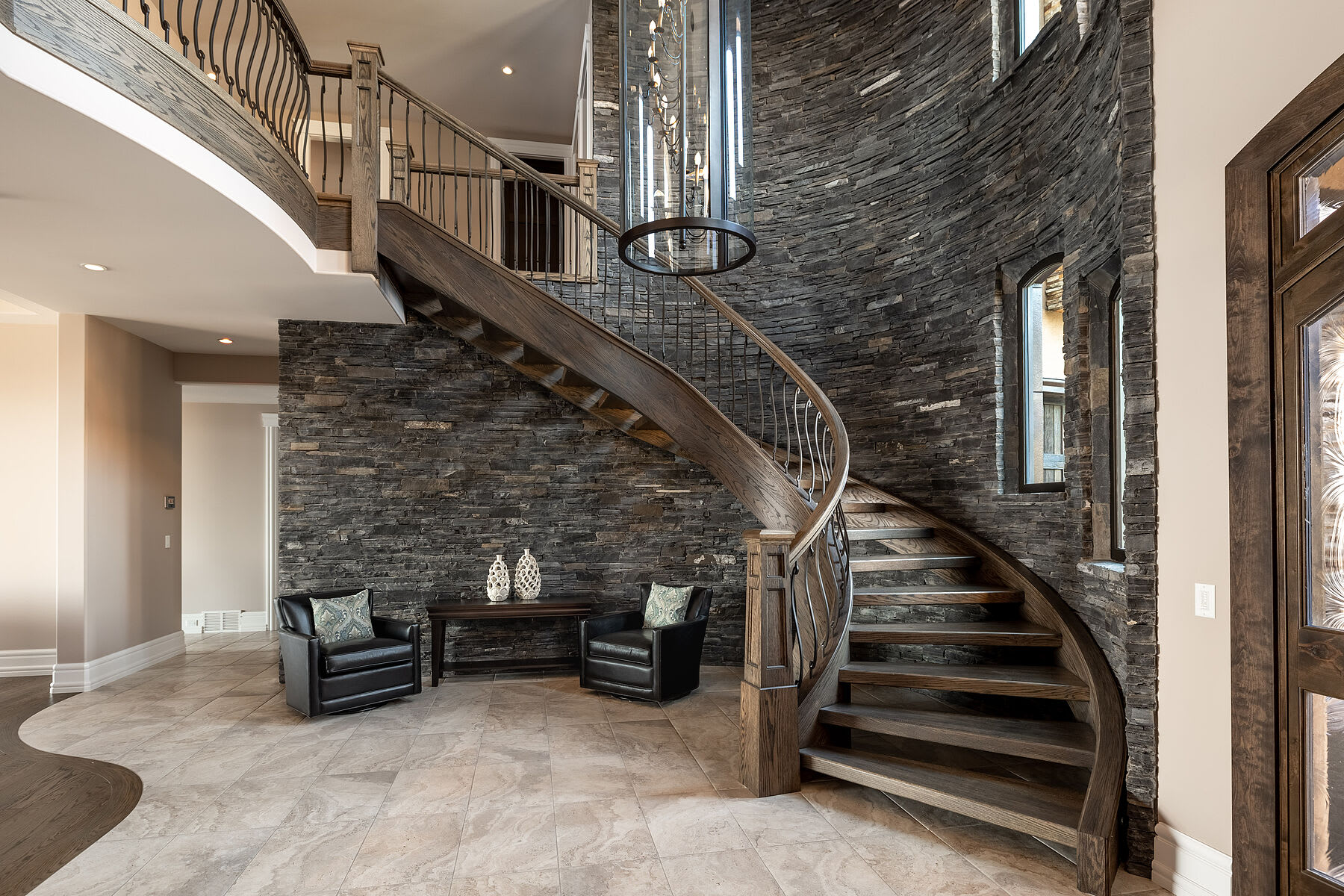 Walking into a foyer that showcases the full body of a grand staircase creates the ultimate sense of height. It sets an authoritative and confident tone, and – with the help of a hanging light – calls to attention your home's high ceilings and other floors. Incorporating natural wood and stone materials in the design also contributes to this tone and evokes strength and magnificence.

Sunset-Facing Foyer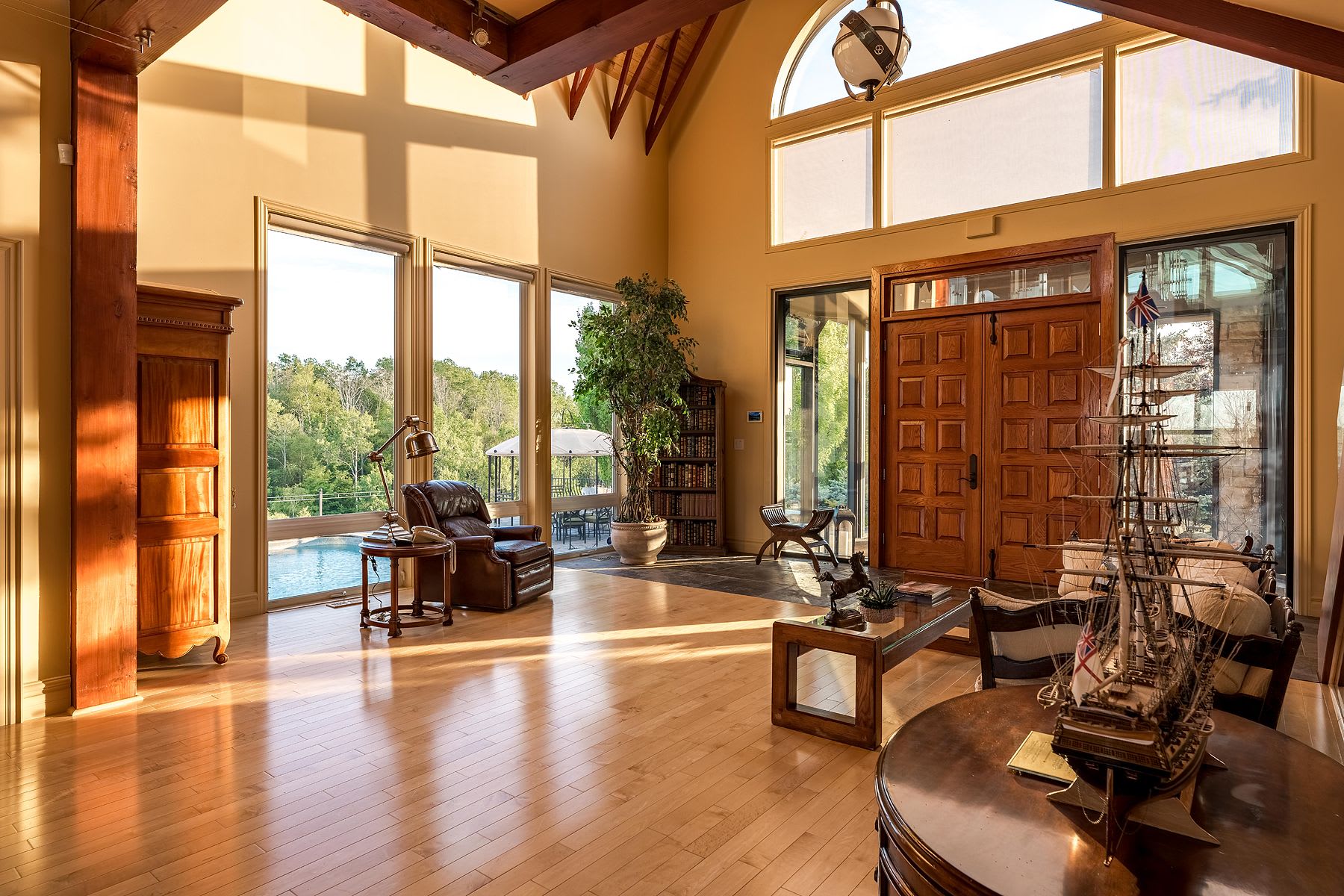 Strategically having your main foyer facing the morning or evening sun and surrounding it with an abundance of windows is a surefire way of making the entrance glow. While other people may choose to place a round table front and centre, with the right amount of sunlight and glow, the foyer becomes its own centerpiece.

Warm and Welcoming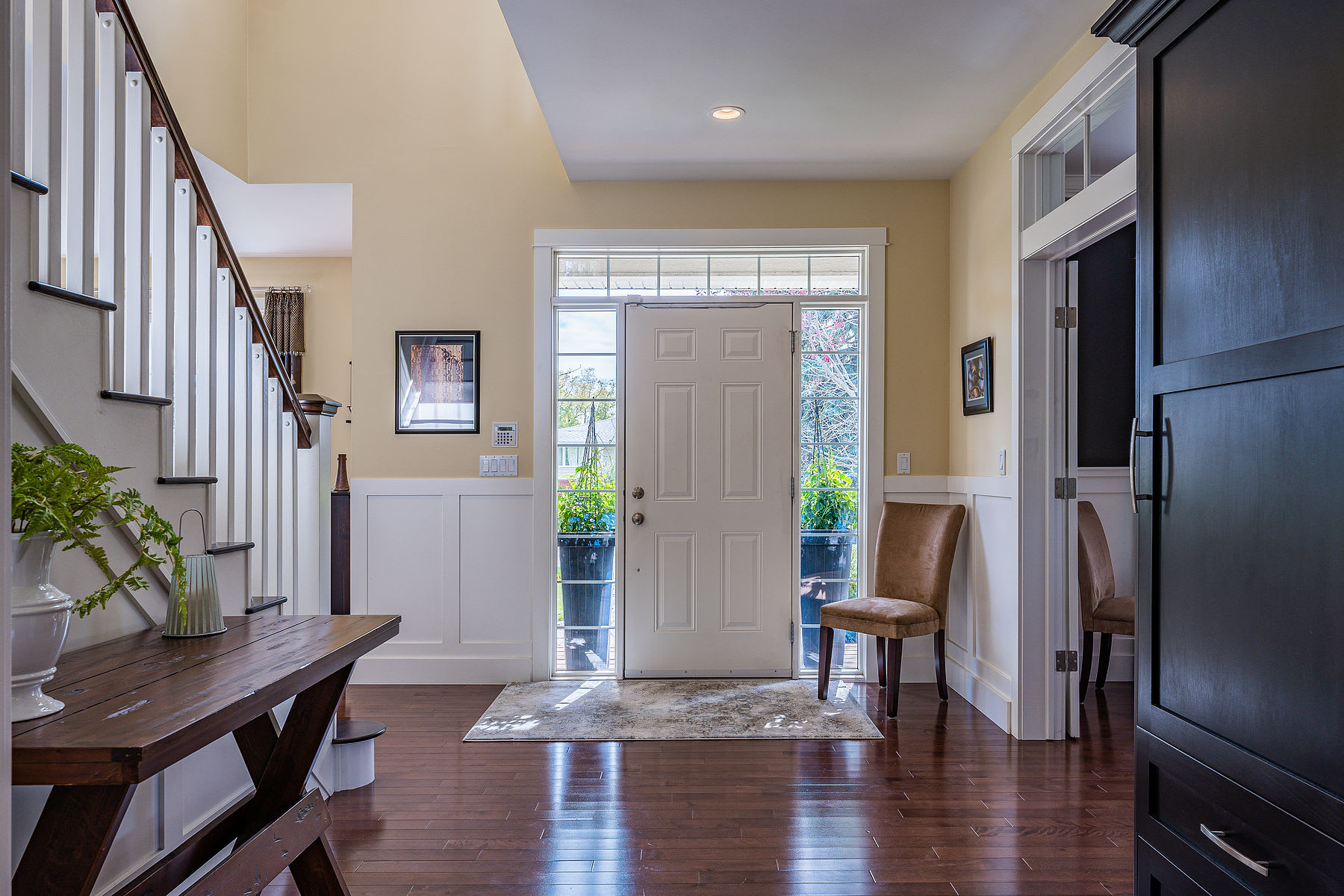 If space is limited and your foyer cannot accommodate large windows or centered tables, then focus on the little details, as well as the essentials of every foyer – functionality and comfort. When space is limited, the main priority becomes seating and space to stand. The ability to stand while welcoming or seeing out your guests is the first thing you should consider. If there is more than enough space for this, then you can start considering adding other elements to the foyer – such as a bench or chair. Think about seating options and whether that's possible before opting for any tables or decor that will take up floor space.