Y
our home is an oasis, a place perfectly appointed to suit your personal tastes. Which is exactly as it should be—until it becomes time to list your home and move on to the next dream.
Buyers aren't looking for a home that appears too lived-in. They're looking for a space they can customize to their own styles and preferences, with enough of a starting point in place that they can envision their future life. Selling your home is about showing its potential without too much of anything distracting the eye—and the solution is staging. Before you show your home to prospective buyers, you have to take steps to depersonalize it, without draining it of all personality. It's a balancing act; and if done properly, it can be the difference between closing a beneficial deal or having your home languish on the market unnecessarily.
There are many factors to think about when staging your home, from the curb appeal and landscaping outdoors, to the décor and maintenance inside. But there are a few key details to keep in mind when helping clients debut their homes on the market.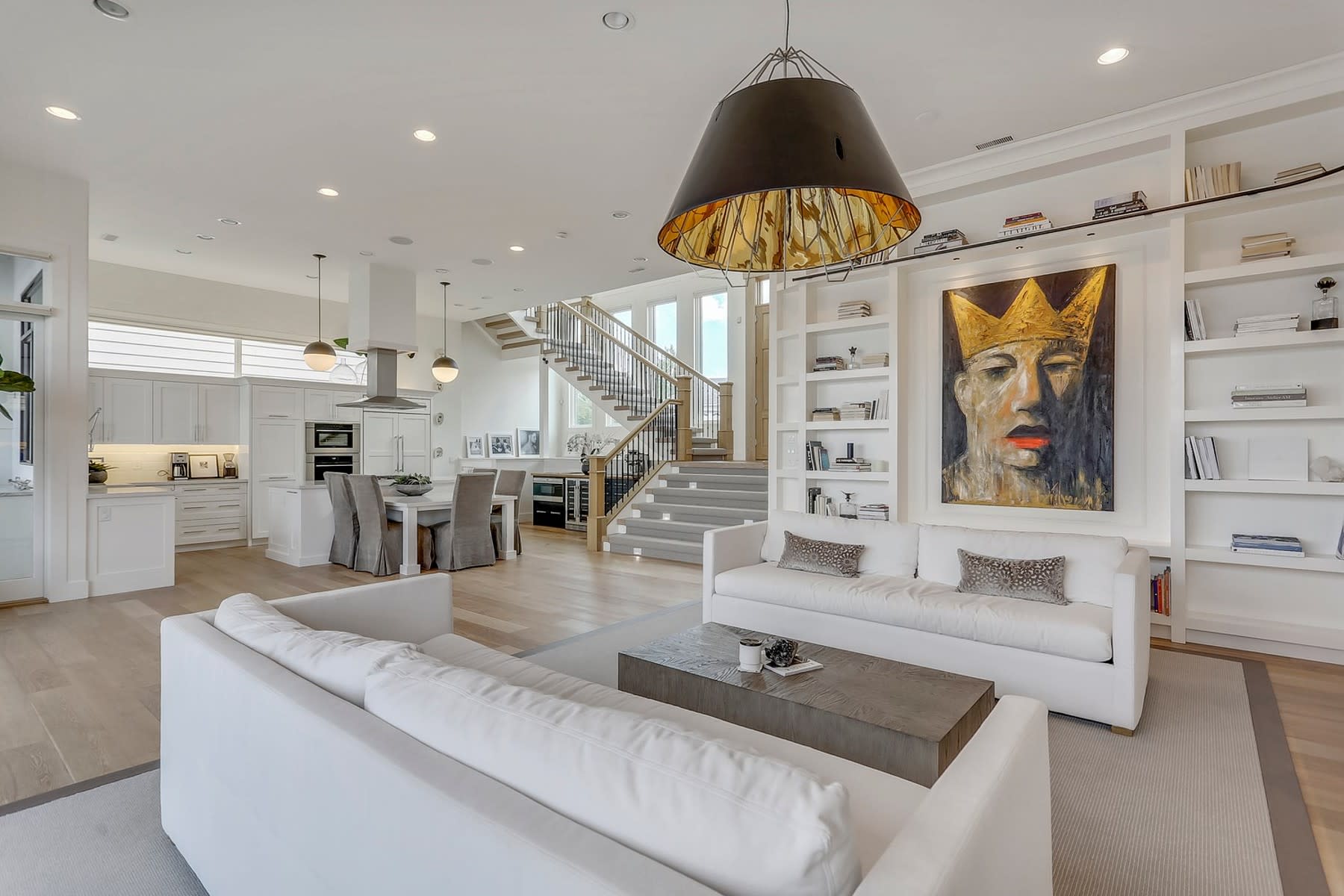 849 East Chestermere Drive, Chestermere, AB
Consider Your Colour Palette Carefully
Colour is an important factor in any space, and it is critical in creating first impressions. This may not seem like novel advice, and yet many clients think they can ignore colour when staging their homes for sale. But colour can make or break the appeal of your home.
Like fashion trends, many hues lack universal or perennial appeal: homebuyers may associate certain colours with bygone eras. The wrong colour can inadvertently imbue your room with too much character, or turn it into a relic from the past.
As a homeowner, you should feel free to be creative and subjective in decorating spaces that speak to you. But as a home seller, the focus shifts to what will be best for your buyer. Part of the staging process is choosing colours with wide appeal—preferably to something lighter, which can give your spaces a more expansive feel.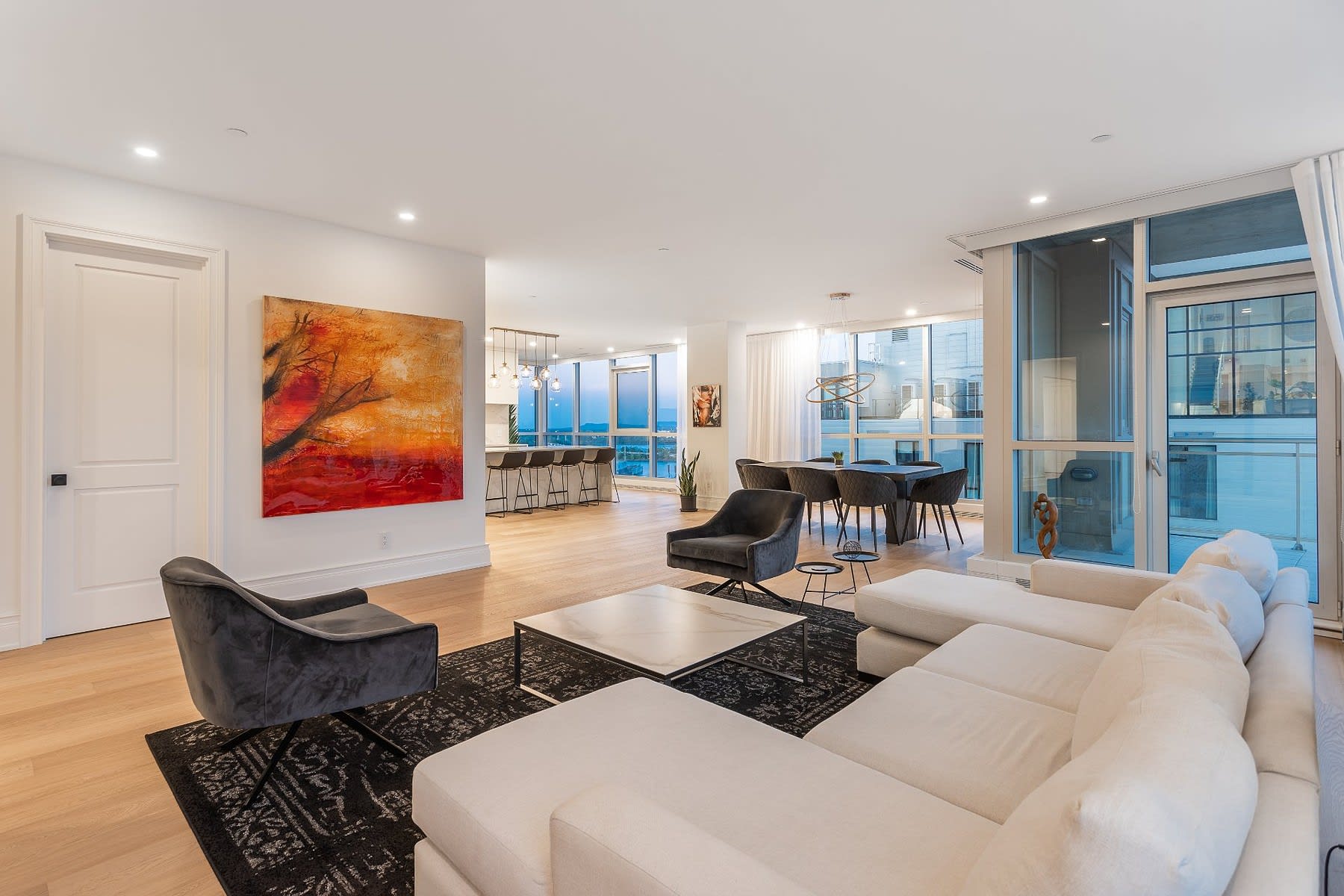 650 Rue Notre-Dame O., Apt. 1602, Ville-Marie, QC
It's Not Just What Furniture You Have, But Where You Have It
The furniture you display should be strategically selected to enhance the design of each space in your home. Do your walls and ceilings have architectural ornamentation? Consider pairing them with traditional, hand-carved pieces for an elegant yet homey aesthetic, or else stage your space with contemporary furnishings and edgy wall art to create a compelling contrast.
If you're not sure where to start, seek the expert advice of a professional—especially if they have furniture to lend you. If you're working with the furniture you already have, then the arrangement is key. Conversely, in large rooms, group furnishings to create functional, conversational areas that still leave lots of space to move.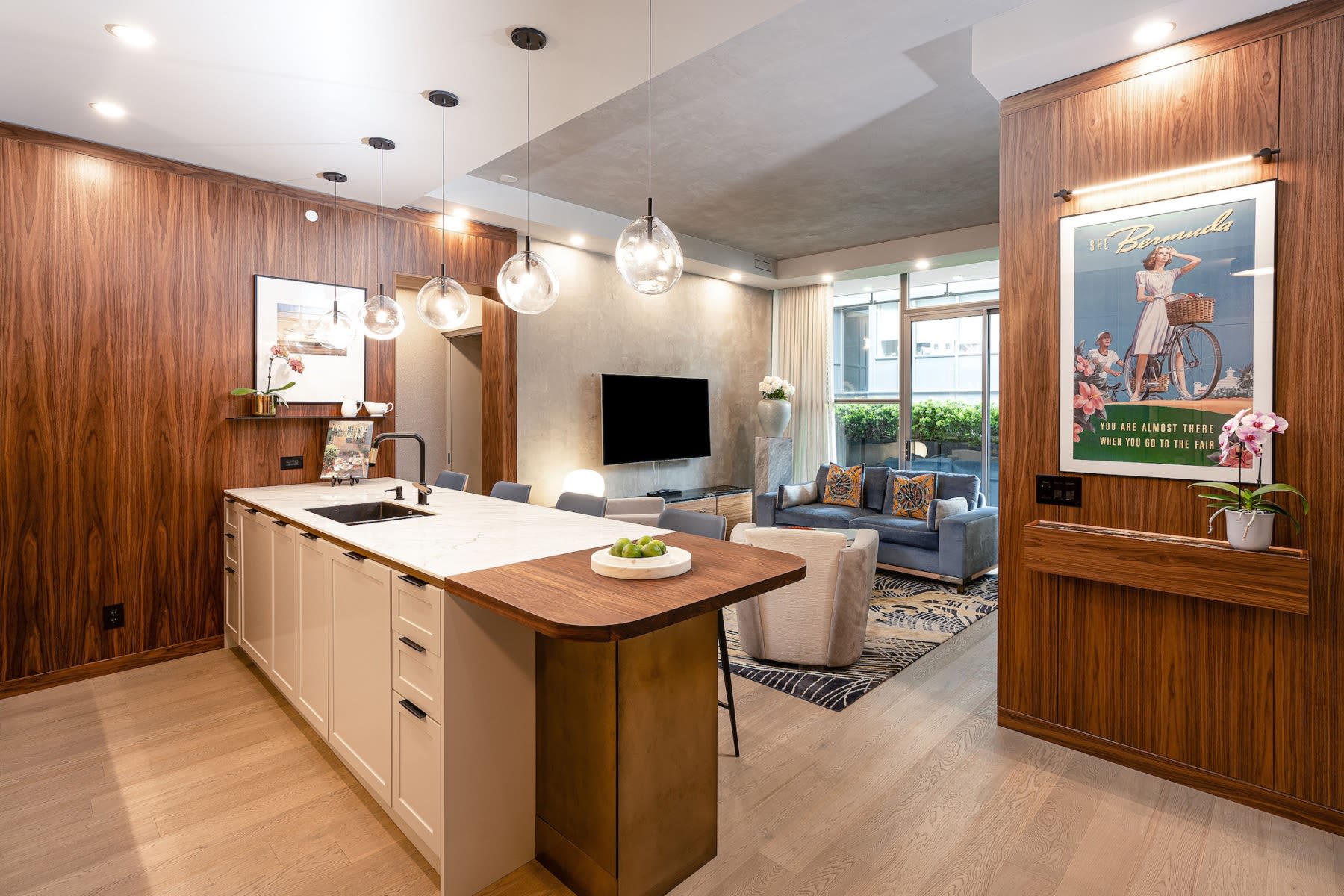 25 Oxley Street #1106, Toronto, ON
Enhance the Shine With the Right Lighting Fixtures
Other finishing touches homeowners overlook when staging, lighting fixtures.
When staging, fill your home with light to boost appeal for buyers. Pay special attention to ambient light, which shines from overhead, and accent lights, which are individual fixtures that stand on surfaces or are mounted on walls. Make sure all bulbs and shades are clean and bear in mind that whiter light appears more natural—and natural light is high on most buyers' wish lists.
The primary purpose of your lighting should always be to make your home more photogenic. Many buyers shop online for homes, the photography is just as important as the presentation.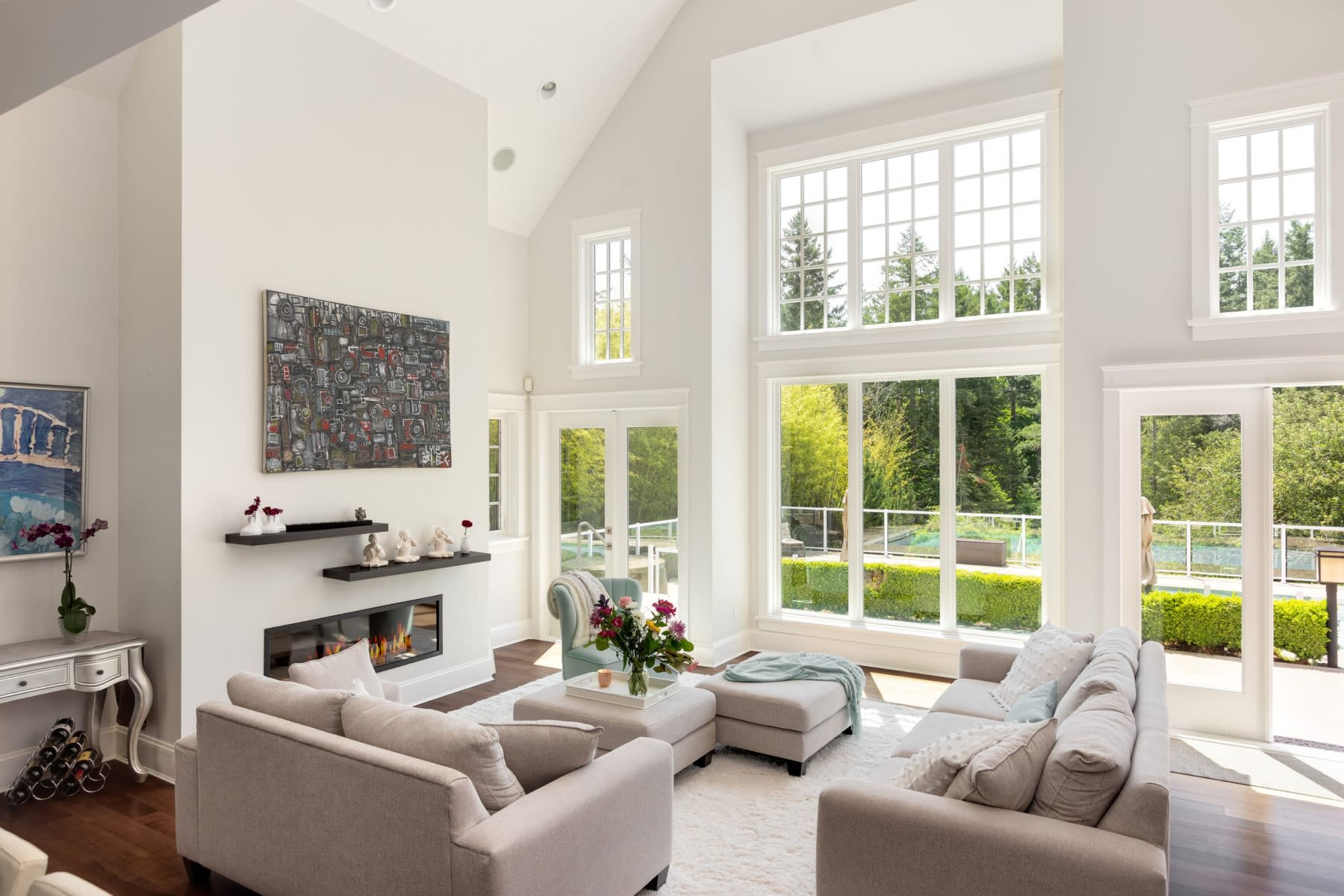 375 Quayle Road, Saanich, BC
Don't Overlook Your Digital Options
Because of how many luxury buyers search for their dream homes online, you may be able to do a virtual staging of your home; it can add immense value when done well. When putting your home on the market, it may be worth investigating your virtual options, like Sotheby's International Realty's Curate App.
As you prepare for sale, take a second look at the interplay of colour, light, and featured furniture pieces in your space—and for a finishing touch, create a virtual version of your home that buyers can browse from anywhere.
Staging can make a tremendous difference in the perception of the home. It gives a vision of what is possible in the home that the buyer might not have been able to visualize before.
---